Santa Fe Station Debuts Property-Wide Reinvestment
Guests are now welcome to enjoy all-new food and beverage options with the addition of a country bar and gaming offerings at the famed Northwest Las Vegas casino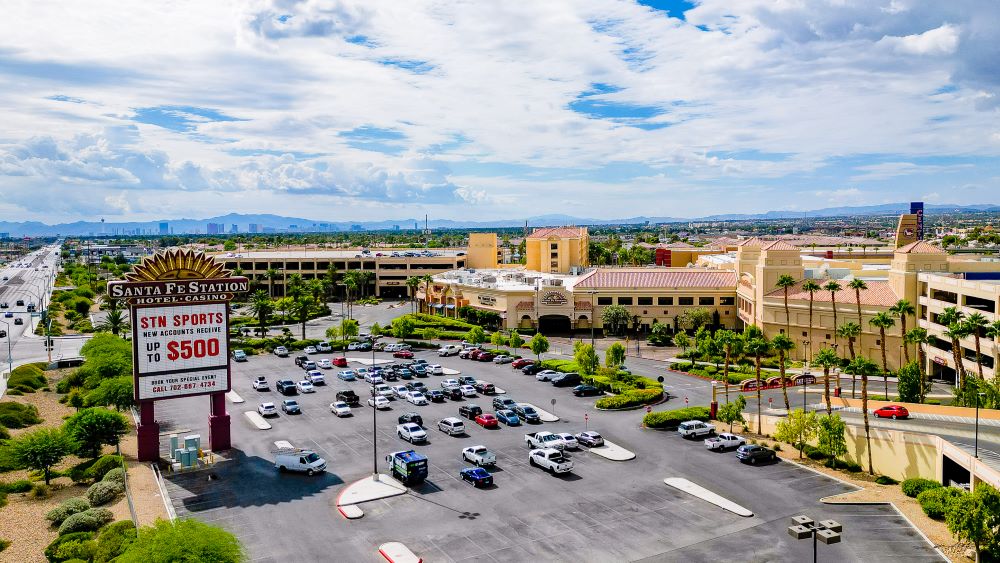 Station Casinos continues to reinvest in its portfolio of local resorts and casinos with an exciting property investment at Santa Fe Station in Northwest Las Vegas. Locals and visitors are now welcome to enjoy new additions, including the famed country bar, Stoney's North Forty, the delicious restaurant outpost, Stallone's Italian Eatery, local custard Nielsen's, a brand new Poker Room and recently debuted luxury High Limit Slots Room.
"With a wonderful lineup of new amenities at Santa Fe Station, our guests are welcome to a whole new level of excitement and entertainment in the Northwest," said Brent Arena, Vice President and General Manager of Santa Fe Station.
Additions and upgrades (in chronological order) include: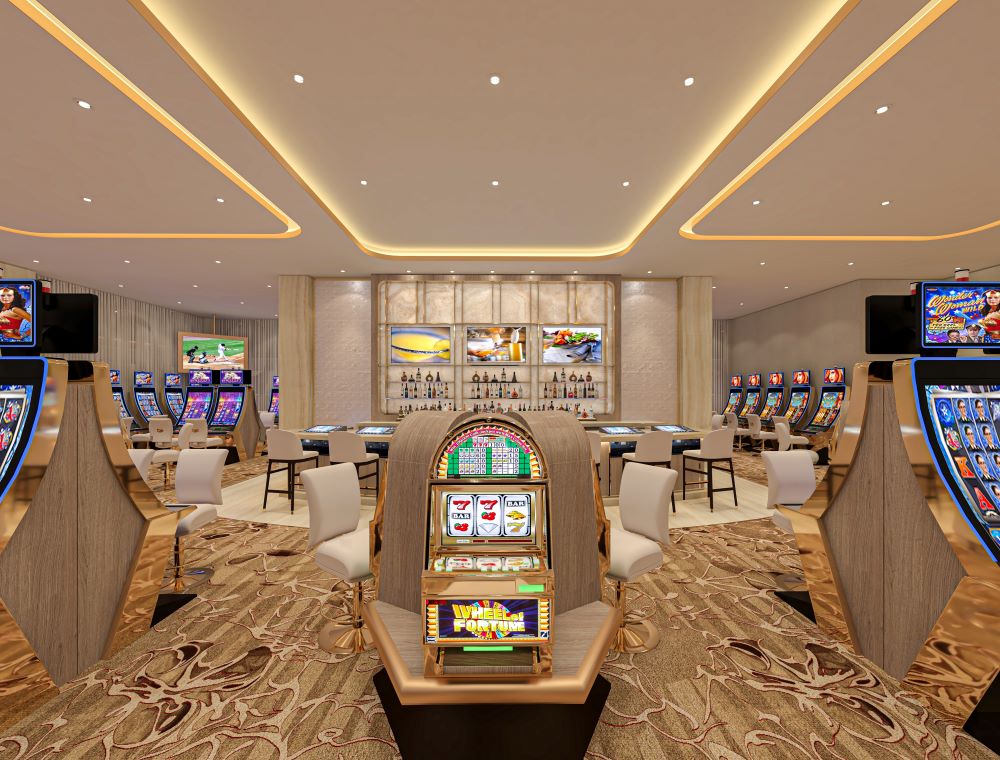 High Limit Slots Room
Adding to the property-wide reinvestment, Santa Fe Station welcomed an all-new High Limit Slot Room on October 25. The 4,500-square-foot gaming room features over 70 new slot games, a dedicated cage, a VIP host office and an upscale bar with bar-top gaming. The stunning luxury stone-clad room with gold accents welcomes guests to a vibrant space with an elevated environment. Guests can enjoy a brand-new cocktail menu along with their favorite beers, spirits, and wines while enjoying a service-focused gaming area.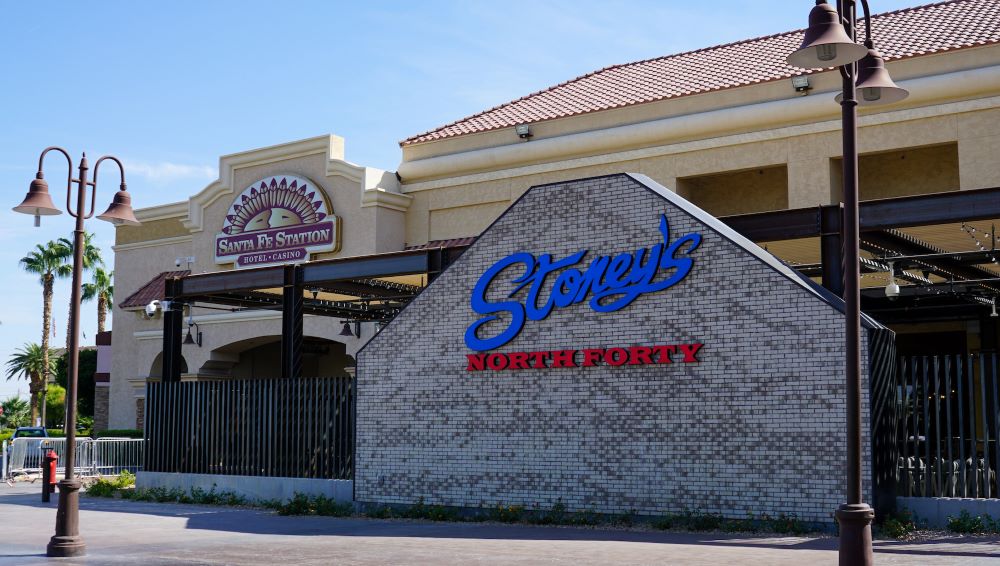 Stoney's North Forty
From the creators of the beloved country bar, Stoney's Rockin' Country, Stoney's North Forty opened earlier this October at the staple Northwest property. The new venue features a 13,000-square-foot space with an intimate stage for live performances, a mechanical bull, several VIP booths, and Station Casinos' iconic mirrored armadillo. Adding to the experience, visitors will enjoy the great outdoors at the 2,300-square-foot outdoor pergola featuring a central fireplace, beer pong area and interactive games.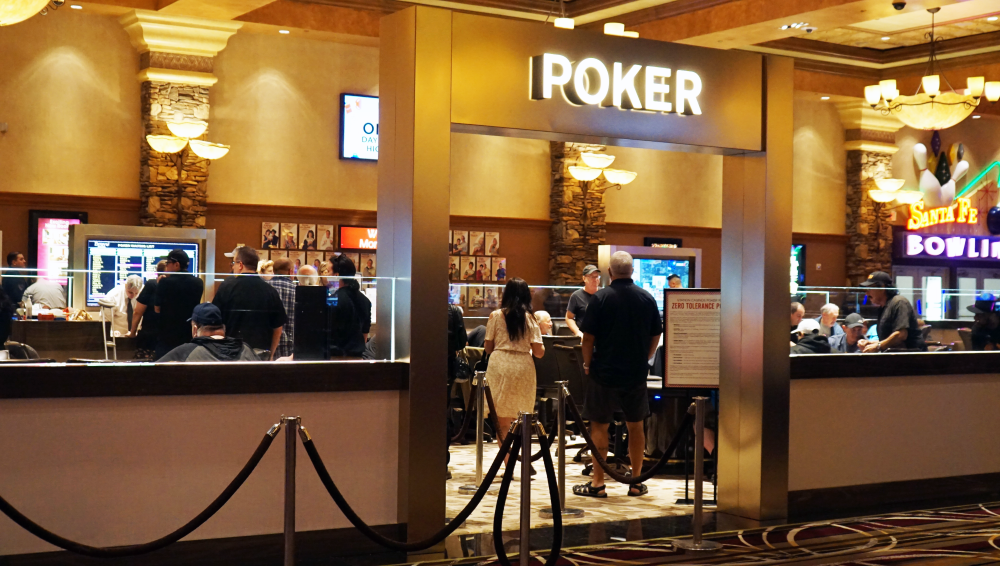 Poker Room
This past September, Santa Fe Station debuted a newly renovated Poker Room featuring 14 brand-new poker tables across a 2,450-square-foot space. This continued reinvestment enhances the playing experience as the room boasts nine new high-definition TVs and USB chargers at every table.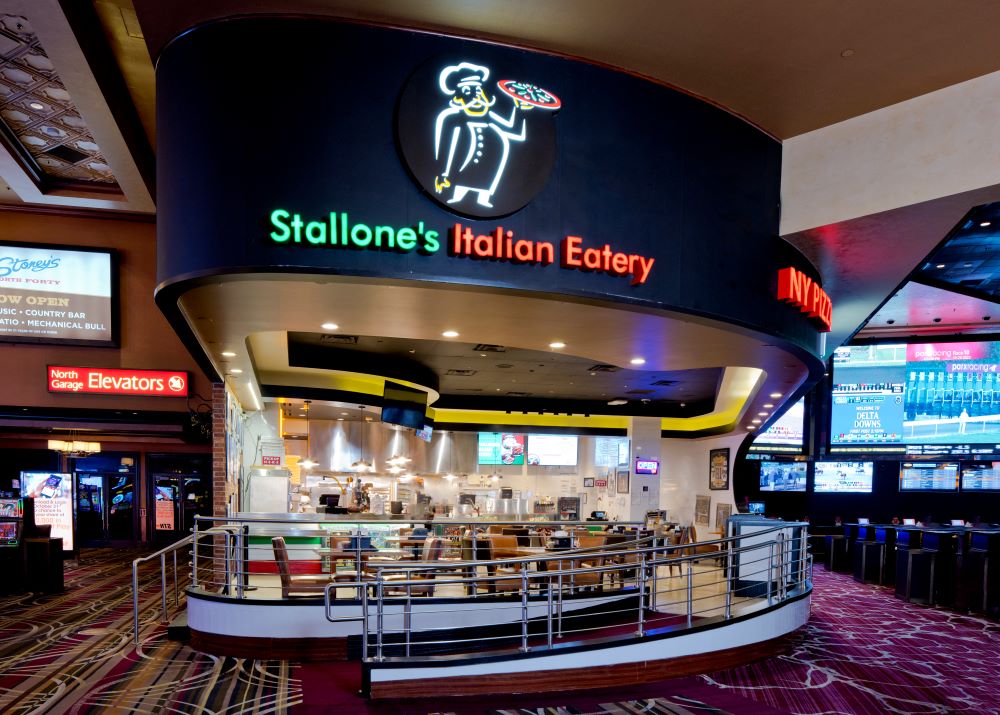 Stallone's Italian Eatery
Marking its second location in the Vegas valley, Stallone's Italian Eatery opened in August of this year at Santa Fe Station. Bringing the flavors of Brooklyn, NY, to Las Vegas, Stallone's offers an authentic true taste of Italy with menu offerings including Stallone's Famous Meatballs, specialty pizzas, baked rigatoni, a cannoli bar, and more. The restaurant is located next to the race and sportsbook; guests are now welcome to enjoy this family-owned destination.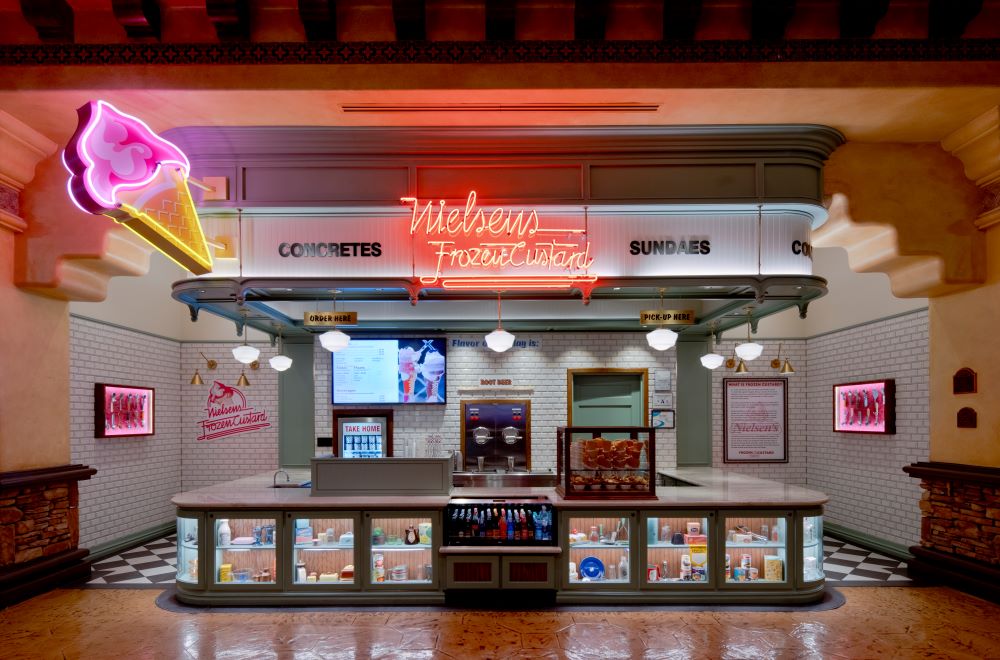 Nielsen's Frozen Custard
Owned by husband-and-wife Howard and Amanda Zayon, Nielsen's, which opened in March this year at the Food Court, has served the Las Vegas valley for over 20 years with their famed custard. Their quality ingredients and unique freezing machine give their famed custard its smooth and creamy texture.
About Santa Fe Station
Santa Fe Station is a top entertainment destination in northwest Las Vegas with a 60-lane bowling center, 16-screen multiplex movie theater, premier state-of-the-art sportsbook, and more than 2,000 slot and video poker machines. The property also boasts more than 14,000 square feet of meeting space and 200 hotel rooms and offers guests a variety of dining choices. For more information, visit www.santafestation.com or follow us on social media at @santafestationlv.
Summary
Article Name
Santa Fe Station Debuts Property-Wide Reinvestment
Description
Santa Fe Station Debuts Property-Wide Reinvestment