STONEY'S ROCKIN' COUNTRY IS HOPPIN' WITH LIVE MUSIC THIS APRIL
WHAT: Enjoy live music from some of country's hottest rising stars at Stoney's Rockin' Country in April.
Hop on the mechanical bull or take a spin line dancing! Stoney's has you covered with free line dance lessons Thursdays through Saturdays at 7:30 p.m. and 8:30 p.m. Visit https://stoneysrockincountry.com/dance-lessons/ for details.
WHERE: Stoney's Rockin' Country
6611 Las Vegas Blvd. So., Unit 160 at Town Square
WHEN: Fri., April 7 Kylie Morgan
Fri., April 14 The Cadillac Three
Sat., April 15 Dillon Carmichael
Fri., April 21 Carver Louis
Fri., April 27 Michael Ray
TICKETS: Advance tickets start at just $10 and are on sale now at https://www.etix.com/ticket/v/13160/stoneys-rockincountry. Shows are open to 18+ and doors open at 7 p.m.
ABOUT KYLIE MORGAN
Kylie Morgan describes herself as fun-loving, spontaneous, sensitive, and intentional. And as the exuberant, ethereal Oklahoma native approaches the release of her second EP, P.S., two more words join the list of descriptors – grown up. Kylie released her debut EP, Love, Kylie, one year ago. Between her first EP and her second, the singer has more than doubled her social reach and surpassed 100 MILLION worldwide streams. She also got engaged and felt like she finally knew who she was.
Kylie co-wrote each of the seven songs on P.S., a continuation of her first EP. Each track is a chapter of her story. She wanted to close the book on her early years before she moved on to a different project. The songs – which include the anthemic "Independent With You," "If He Wanted to He Would," a lesson about how to know if a guy is interested, and "Mean Girls," a vulnerable missive about growth from pain – are messages to her younger self. She balanced her articulate, coming-of-age revelations with intelligent, fun up-tempo bangers she knows will be crowd favorites in her live shows.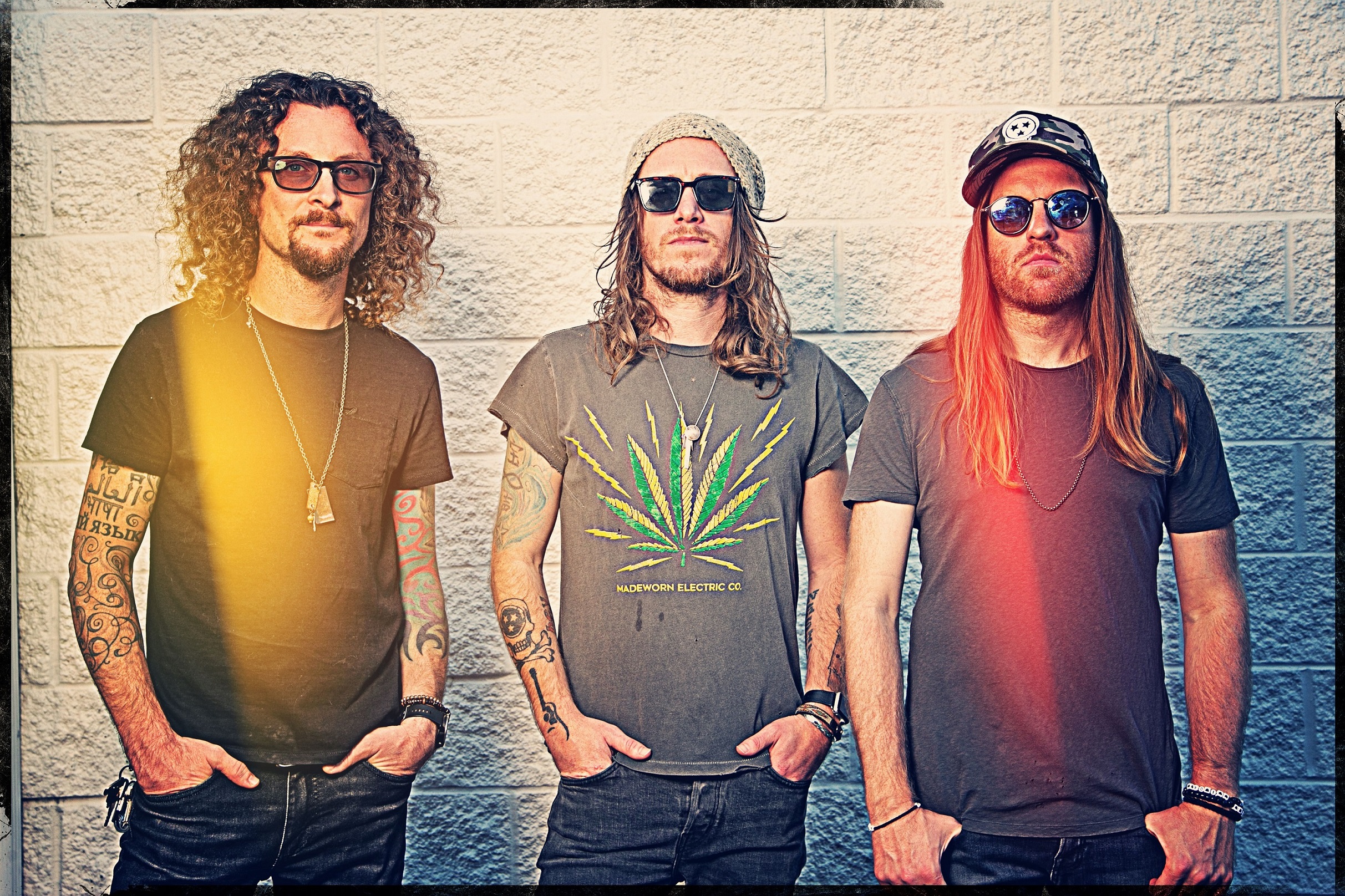 ABOUT THE CADILLAC THREE
Leaving a lasting impression on fans across the globe with their distinct sonic tendencies, The Cadillac Three are Nashville's most versatile band. Spending their formative years playing music together in garages before graduating to sold-out venues and being added to major festival lineup. Their free-wheeling vibe has cultivated a following of Country and Rock while defining their musical birthright. Stereoboard observed, "a pivotal part of how they push the envelope without losing their identity is also [singer-guitarist Jaren] Johnston's distinctive guitar work. Expertly integrating myriad styles into his aesthetic, a down-and-dirty rainbow of textures enlivens songs that, when partnered with instinctive structural detours, Kelby Ray's distinct lap steel-bass combo and Neil Mason's powerfully dexterous drumming, find the trio bending numerous genres to their will without trouble." Resolute in their craft while also serving a community of fellow creators, American Songwriter noted, "The Cadillac Three's contribution to a year like no other can be measured in albums released, songs released (28), live-streamed shows recorded, donations collected, venues supported, mouths fed, and positive messages sent. […] the trio who has never stopped putting in the work."
TC3's Country Fuzz sound has also made its way into other superstar artists' careers, such as Tim McGraw, Thomas Rhett, Keith Urban, and Jon Pardi, plus producer credits for Kip Moore, Foo Fighters' Chris Shifflett, Steven Tyler, and more. Both collectively and individually, they have been nominated for a GRAMMY and two consecutive ACM Awards Group of the Year, while Jaren picked up a CMA Triple Play for three No. 1 hits in 12 months. Amplifying Miranda Lambert and Little Big Town's BANDWAGON TOUR throughout the US in 2022, alongside A-listers like Eric Church and Dierks Bentley, iconic Rockers Metallica and Aerosmith or on their own, audiences on all sides of the world relish in TC3's uninhibited sets. The high energy international act completed a triumphant tour of the UK in August on their HILLBILLY HYPNOTIZED TOUR. TC3 was named Best New Band at the 2014 UK Classic Rock Roll of Honour Awards and received a 2019 CMA International Award nomination for International Artist Achievement. While globe-trotting, the guys are finishing their 6th album and preparing for a busy 2023 touring the world again on their "Bandana Tour" as well as supporting Koe Wetzel in arenas across America.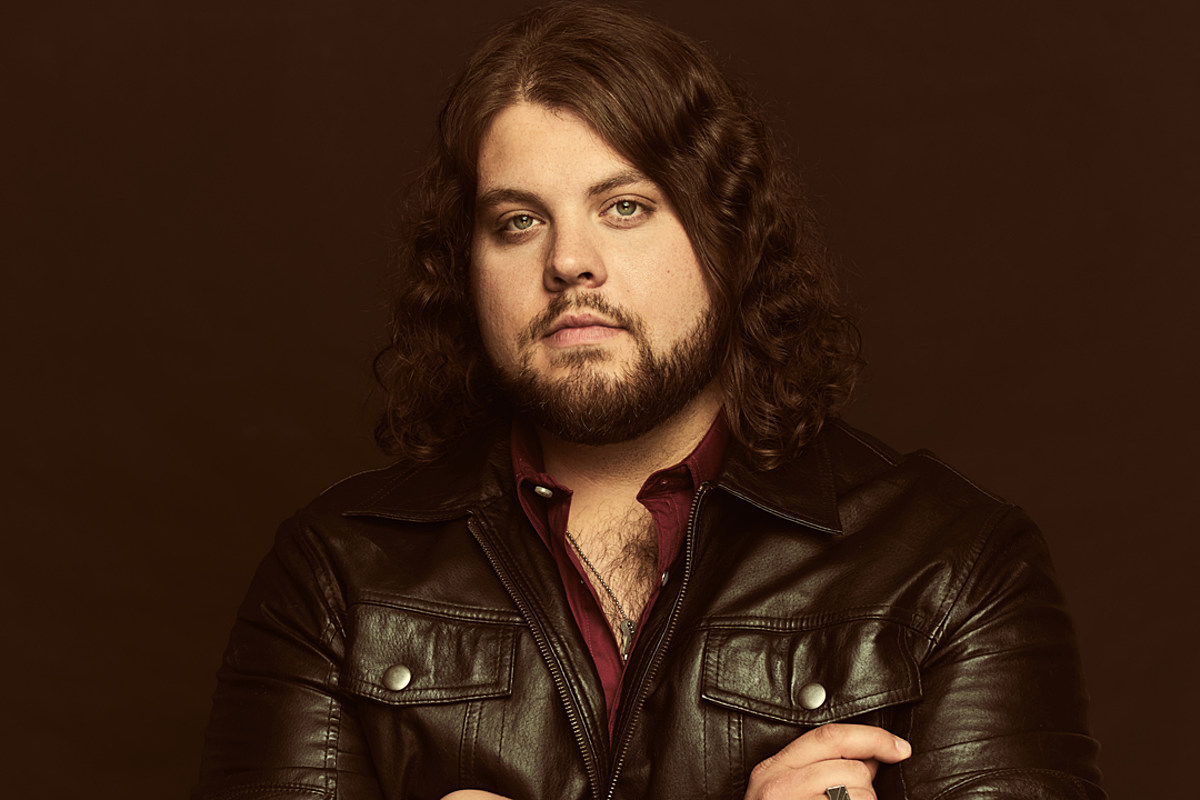 ABOUT DILLON CARMICHAEL
Hailed by Rolling Stone as "country music's most convincing young star since Stapleton," Dillon Carmichael isn't just an artist; he's a force of nature.
Born and raised in Burgin, Kentucky, the 6'4" troubadour first rose to fame in 2018 on the strength of his critically acclaimed Riser House debut, the Dave Cobb-produced Hell On An Angel, which prompted NPR to praise his "deep holler" and the New York Times to declare that his voice moves "with the heft and certainty of a tractor-trailer." Dates with everyone from Lynyrd Skynyrd and Trace Adkins to Dwight Yoakam and Justin Moore followed, as did festival appearances from Faster Horses to Tortuga and Artist To Watch nods from the likes of Billboard, Rolling Stone, Pandora, and more. Carmichael followed it up in 2021 with Son Of A, another neo-traditional gem that's racked up more than 13 million streams across platforms (Carmichael's catalog boasts more than 140 million streams collectively) and yielded similarly glowing reviews for its feel-good mix of wry humor and raw heart. After debuting as the #1 most-added single at country radio, the album's title track is already well on its way to a million plays on YouTube as it continues to climb the singles charts. Carmichael remains busy as ever on the road in 2022, headlining his 'Son Of A' Tour and opening for the likes of Brooks & Dunn, Cody Johnson, Brothers Osborne, and more.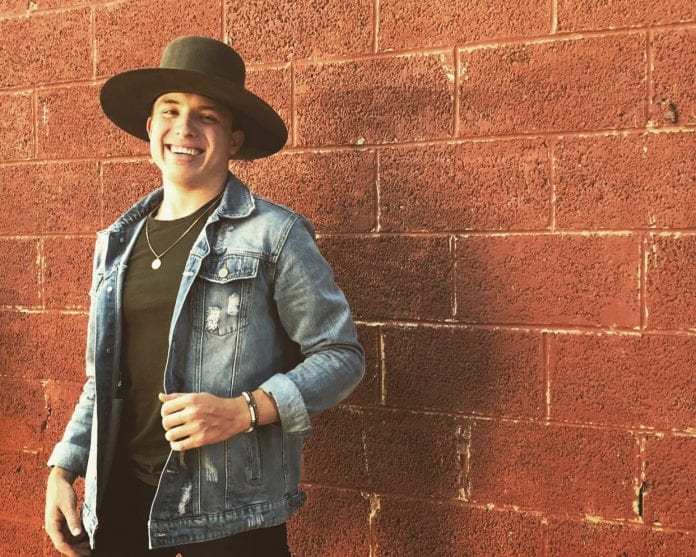 ABOUT CARVER LOUIS
Carver Louis born and raised in small town Tooele, Utah lived the life of any hometown kid. He grew up playing sports for the local high school, from running track to being the quarterback of the football team., all while listening to the greats like George Strait and Alan Jackson. Being molded by small town country music it was only fitting that Carver take the stage as a country musician one day. Soon after releasing his debut single "Through with You", in 2017, Carver's music career took off. He began performing at smaller venues such as rodeos and county fairs. However, that soon changed when Carver performed at Country Fan Fest 2017. Carver gained traction and his popularity grew so did the audience, going from 12 people at a barbeque joint to 6,000 when he opened for Rodney Atkins at Cherry Peak Resort. Larger performances such as the Country Summer Music Festival in California followed soon after the release of his freshman album Through with You in 2018. Which included "Country Way" and "All Because of You." After the release of Carver's sophomore EP Take Off released April of 2021, includes the tracks "I Hope You're Good" and "Change Up." He rejoined Rodney Adkins as his opening act during the western leg of his tour. During his career Carver has been given the opportunity to open for a wide range of country artists such as Travis Denning, John Michael Montgomery, Diamond Rio, Carly Pierce, Morgan Evans, Thompson Square, Trick Pony, LoCash, Midland, Coffey Anderson, Waterloo Revival and Black Hawk. During his shows he commits to give the audience 100%, pouring his heart out in every song never leaving the audience disappointed.
ABOUT MICHAEL RAY
For Michael Ray, music is his grandfather singing and sweating on a rural Florida stage. It's the childhood refuge he found during the pain of his parents' divorce. It's family and stories, history, and hope. Ray says music saved him, but it did even more: Music made him. In four short years, Ray has built an impressive foundation. Three No. 1 songs "Kiss You in the Morning," "Think a Little Less," and "One That Got Away," plus "Get to You" and "Her World or Mine," brings his tally to five Gold-certified singles. The poignant "Her World or Mine" ––the third song off his sophomore album Amos––also produced a video that has captured more than 19 million YouTube views since its debut less than a year ago. Now, two hit albums into that all-too-rare blend of critically acclaimed and commercially successful career, Ray has released "Whiskey and Rain," the first single off his upcoming project produced by GRAMMY-nominated song whisperer Ross Copperman. Proof that heartbroken wallowing can feel good if it swings, "Whiskey And Rain" also cements Ray as the ideal bridge between vintage country cool and modern country's best sounds. See Ray live every Tuesday on his Honkytonk Tuesday virtual series, where he plays his favorite '80s and '90s tunes with surprise guests. Learn more about Ray at MichaelRayMusic.com or follow him on Instagram and Twitter @MichaelRayMusic and Facebook.com/MusicMichaelRay.
ABOUT STONEY'S ROCKIN' COUNTRY
The award-winning, world famous Stoney's Rockin' Country is Las Vegas' premiere destination for locals and tourists who are looking for a boot stomping good ole time with line dancing, mechanical bull riding, beer pong, pool tables, and more. Located at Town Square, Stoney's Rockin' Country is a 19,000 square foot high-energy nightclub that features a 2,000 square foot dance floor and 570 square foot stage for dancing and performances, along with a state-of-the-art sound system, live bands, and the industry's leading DJs. Open Thursday through Saturday, Stoney's Rockin' Country offers special promotions including the World-Famous Ladies Night on Thursdays where ladies drink for just $2 and Fresh Country Fridays with live music from the latest and greatest in country music. Doors open at 7 p.m. and line-dancing lessons begin at 7:30 p.m. For more information, call (702) 435-2855 or go to stoneysrockincountry.com. Find Stoney's Rockin' Country on Facebook, Twitter @StoneysLV, and Instagram @stoneysrockincountry.
Summary
Article Name
Stoney's Rockin' Country is hoppin' with live music this April
Description
Stoney's Rockin' Country is hoppin' with live music this April