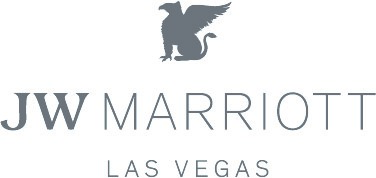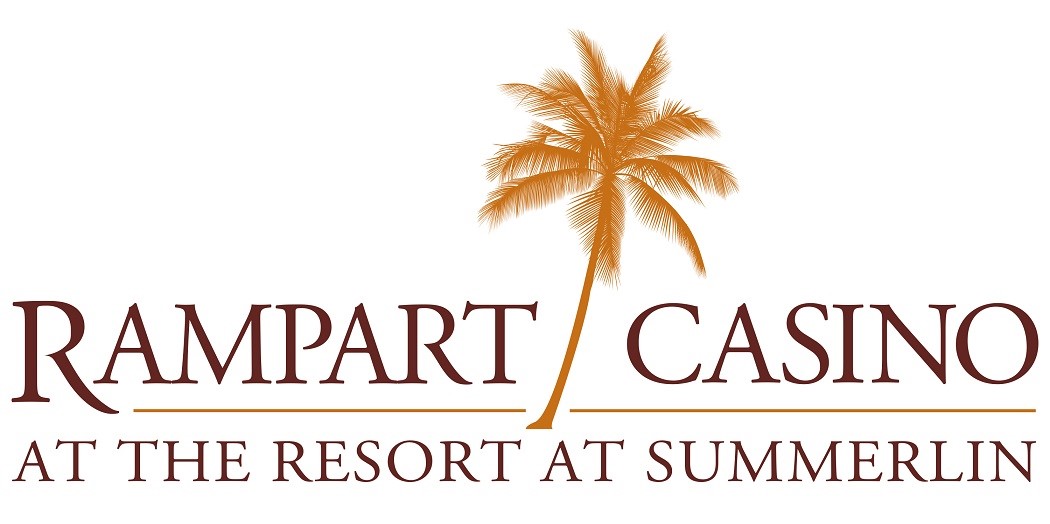 Thanksgiving Menus from Spiedini Fiamma, Hawthorn Grill, Earl Grey Café, and Market Place Buffet Round Out Thanksgiving Feasts at JW Marriott Las Vegas and Rampart Casino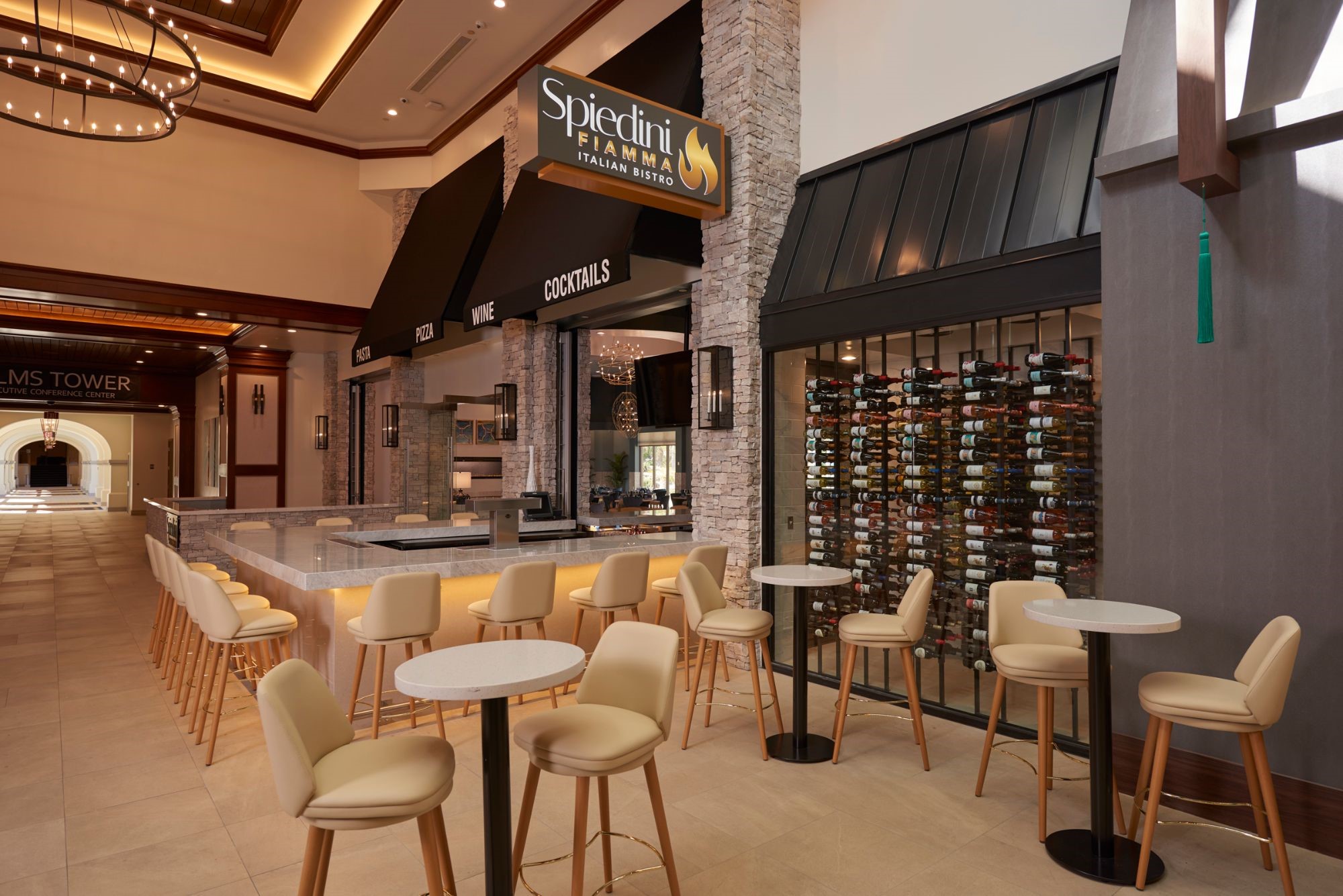 JW Marriott Las Vegas Resort & Spa and Rampart Casino sits upon a 50-acre property that includes two towers, a 50,000 square foot casino, a luxurious spa and amazing dining destinations. Located on the Westside of Las Vegas in Summerlin, the property announces food and beverage specials, select spa offerings and entertainment for the month of November 2022.
*Updated items, including prices changes, are highlighted below, all other listings remain the same.*
Spiedini Fiamma Italian Bistro – Now Open
Thanksgiving Three-Course Dinner served from 5-9 p.m.; $65 per person plus tax.

Appetizer Course (choice of):

Butternut Squash Risotto – brown butter, sage, pecorino, amaretti crunch
Sicilian Style Orange & Fennel Salad – kalamata olives, red onion, arugula, extra virgin olive oil
Zuppa Toscana – kale, sausage, potato

Entrees (choice of):

Turkey Scallopini – green beans, sundried tomato Italian sausage stuffing, cranberry relish
Braised Lamb Shank – Brussels sprouts, roasted garlic potato gratin, balsamico, gremolata
Seared Grouper – cannellini bean & pancetta ragout, caramelized orange beurre blanc

Dessert – Pumpkin Cheesecake Tart – graham cracker tart, cinnamon Chantilly, caramel sauce
A limited regular menu will also be available.

Spiedini Fiamma features a robust menu of Italian coastal cuisine that give the feeling of dining in an Italian neighborhood cafe.
Open daily from 5-9 p.m. Sunday-Thursday and 5-10 p.m. on Friday and Saturday
Hawthorn Grill
Thanksgiving Three-Course Dinner served from 4-8 p.m.; $85 per person plus tax.

Appetizer Course (choice of):

Roasted Butternut Squash Bisque- Thyme, Toasted Pepitas, Crème Fraiche
Rainbow Kale and Fig Salad- Walnuts, Gorgonzola Cheese, Cinnamon-cider vinaigrette

Entrees (choice of):

Turkey Roulade – Sage Apple Dressing, Potato Puree, Green Beans, Cranberry Relish, Herb Gravy
Swordfish – Miso butter, Fennel, Carrot Puree, Grilled Lemon
Beef Wellington – Black Truffle, Roasted cauliflower
Quinoa stuffed Acorn Squash – Cranberries, Maple Balsamic Glaze, Feta

Dessert (choice of):

Pumpkin Spiced Crème Brûlée – pepita-pecan brittle, orange cake
Bourbon & Chocolate Walnut Tart – Maple Anglaise, Buttermilk Ice Cream

Beef Wellington Dinner Special – Sundays from 5-9 p.m. – Mushroom duxelles, foie gras butter, roasted rainbow cauliflower, madeira sauce. $60 per person.
$5 Happy Hour – Served on the patio and lounge area daily from 4-6 p.m.

Select items starting at $5

Enjoy casual steakhouse and American fare at JW Marriott Las Vegas' premier steakhouse
Open daily from 5-9 p.m. Sunday-Thursday and 5-10 p.m. on Friday and Saturday
Earl Grey Café
Thanksgiving Three-Course Dinner served from 11 a.m. – 9 p.m.; $29.99 per person plus tax.

Appetizer Course (choice of):

Champagne Salad – Artisan blend and romaine lettuce, candied walnuts, dried cranberries, champagne vinaigrette
Creamy Carrot Soup – fried shallots

Entrees (choice of and served with artisan sourdough rolls):

Traditional Roasted Turkey Dinner – white and dark meat turkey, green bean casserole, red smashed potatoes, cornbread pear stuffing, turkey gravy
Beef Bourguignon – braised vegetables, red smashed potatoes

 Dessert – NY Style Pumpkin Cheesecake – vanilla bean caramel, whipped cream

$11.99 Daily Dinner Specials. Add soup or salad for $1.99 more. Served daily from 11 a.m.-9 p.m. (price with Rampart Rewards card)
Open 24 hours a day serving hearty comfort food including breakfast, lunch, dinner and desserts.
Market Place Buffet
All Day Thanksgiving Buffet from 11 a.m. – 8 p.m.; $49.99 per person.

Special dishes added throughout all areas of the buffet including items like Broccoli Cheddar Soup, Spinach Cranberry Salad, Chicken Chow Fun, Garlic Eggplant, Roasted Turkey & Cranberry Relish, Roasted Butternut Squash, Buttermilk Fried Chicken, Herb Stuffing, Beef Brisket, Cherry Glazed Ham, Stone Ground Salmon, Lobster Ravioli, Cioppino, Seafood Mac & Cheese, Pumpkin, Pecan and Sweet Potato Pies

Thanksgiving Weekend 2 for 1 Buffet – Monday, Nov. 28

2 for 1 (or 50% off 1) buffet entry from 11 a.m. – 8 p.m. – just swipe your card at the buffet to receive the offer

$16.99 Lunch Buffet (with Rampart Plus Card & Above) – Monday, Thursday and Friday

$19.99 without Rampart Plus Card
$12.99 for children 12 and under
Served 11 a.m. – 2 p.m.

$24.99 Aloha Night Dinner (with Rampart Plus Card & Above)

Served Saturdays from 4-8 p.m.
$30.99 without Rampart Plus Card
$17.99 for children 12 and under

$20.99 Deli Night Dinner (with Rampart Plus Card & Above)

Served Mondays from 4-8 p.m.
$26.99 without Rampart Plus Card
$17.99 for children 12 and under

$24.99 Prime Rib Dinner Buffet (with Rampart Plus Card & Above). Add all-you-can-drink beer or wine for $7.99 more.

$17.99 for children 12 and under
Served Thursday, Friday & Sunday from 4-8 p.m.
$30.99 without Rampart Plus Card
$25.99 Weekend Champagne Brunch (with Rampart Plus Card & Above)

$17.99 for children 12 and under
Served Saturdays and Sundays from 9 a.m.-2 p.m.
$31.99 without Rampart Plus Card
Clubhouse Deli
$11.99 Sandwich of The Month combo with chips and a drink (price with Rampart Rewards card)

Hot Ham & Swiss – Grilled smoked ham piled high and topped with Swiss cheese, lettuce, and tomato on a grilled onion roll.

Grab-N-Go Specials starting at $6.99

Choose from select sandwiches, wraps and salads

Ice Cream and Boozy Shakes available
Sunday – Thursday 11 a.m.-8 p.m., Friday and Saturday 11 a.m.-10 p.m.
Football Food & Beverage Specials Continue
Guests who place a Parlay Card Wager at Rampart Casino's Race & Sporks Book for $50 (wagers can be combined during a single trip to the window) or more will receive a coupon for free Chicken Fingers, Hamburgers, or Hot Dog, all served with a side of fries. Or guests can choose a coupon for $5 off brunch at Market Place Buffet.
The Race & Sports Bar will feature $2 draft beers (Bud Light, Ultra, Mango Cart), $3 bottled beers (Bud, Bud Light, Ultra), $15 Bucket of Beer (six bottles), $4 Bloody Marys, and more.
The Race & Sports popular "Hot Dog House" will be open Monday & Thursday from 4-8 p.m. and Saturday & Sunday from 11 a.m. – 7 p.m. serving classic and specialty hot dogs.
Jade Asian Kitchen & Noodles
$5 Happy Hour – Served on the patio and lounge area Wednesday – Sunday from 4-6 p.m.
Select items starting at $5
Late Night Happy Hour

Served 9-11 p.m. from Wednesday through Sunday
Appetizers, Chinese house specialties and noodles starting at $8

Teppanyaki is available by reservation only
The Dining Room is open from 5-9 p.m. from Wednesday-Sunday. Closed Monday and Tuesday.
Offering multiple Asian cuisines and dining options from Traditional Chinese and Japanese dining to Teppanyaki, a Sushi Bar and a Bar & Patio area
Starbucks
6 a.m.- 6 p.m. Sunday-Thursday
6 a.m.- 7 p.m. Friday-Saturday
LIVE ENTERTAINMENT – MUSIC – Round Bar; free entrance
Live bands from inside Round Bar every Friday and Saturday from 7 p.m.-midnight
SPA AQUAE, SALON, AND GENTLEMEN'S TONIC
Fall Salon specials include:

Free hair trim with hair color.
Paradise Manicure & Pedicure duo for $129 which features a 50-minute manicure and a 50-minute pedicure service.

Fall Spa specials include:

Nourishing Island Wrap – featuring Pure Fiji products, spa-goers can experience a never-ending summer with this specialty wrap. 50-minute session $159 and 80-minute session $209.
Couples Paradise Massage – Enjoy a 50-minute ($299) or 80-minute ($369) massage together and then experience all the spa has to offer with it's newly renovated co-ed areas, including the Hydra Lounge.
The popular HydraFacial is a results-drive treatment designed to cleanse, remove impurities, and extract while simultaneously delivering hydrating skin solutions and is available this fall for $169. While supplies last, receive a free face, neck, or décolleté collagen mask with treatment purchase.

Newly renovated spa, salon and fitness center is now open 7 days a week Monday – Wednesday from 9 a.m.-5 p.m. and extended hours Thursday – Sunday from 9 a.m. – 7 p.m.
Men's grooming services, including wet shaves, now available in Gentlemen's Tonic. Locals will receive 25% off their first visit.
A local discount is available to Nevada residents; Monday – Thursday enjoy 30% off of select services, Friday – Sunday enjoy 20% off of select services
Hair and nail services available in the salon
To book an appointment, call 702-869-7807 or visit SpaAquaeLV.com
About Rampart Casino
Recently honored with six awards from Strictly Slots Best of Slots, Rampart Casino, an elegant 50,000 square foot casino, offers more than 1,300 slot machines, two dozen gaming tables, a 300-seat Bingo Room and a Race & Sports Book. Rampart Casino's Rampart Rewards club program offers exclusive resort benefits and rewards based on play, such as dining, spa and golf discounts, plus complimentary room nights at the JW Marriott Las Vegas Resort & Spa. For the latest Rampart Casino news, follow on Facebook, Instagram and Twitter . Contact the casino at 702-507-5900.
About the JW Marriott Las Vegas Resort & Spa
The JW Marriott Las Vegas Resort & Spa offers world-class luxury just 20 minutes northwest of the famous Las Vegas Strip. The Las Vegas resort is accessible to Las Vegas Speedway, TPC Las Vegas and a number of other golf courses. The JW Marriott features 548 well-appointed guest rooms and suites set amid 54 acres of lush gardens. Voted as one of the Top 5 Las Vegas Resorts by readers of Condé Nast Traveler, and recognized as a Top-Performing Business on TripAdvisor ranked in the top 10% worldwide for traveler feedback, the Las Vegas resort also includes a full-service spa, state-of-the-art fitness center, 33 meetings rooms with 100,000 square feet of flexible space, more than 10 restaurants serving American, Italian, Japanese and Mediterranean cuisines and the on-site Rampart Casino. For information, visit www.marriott.com/LASJW. Stay up to date with the JW Marriott Las Vegas Resort & Spa on Facebook, Instagram and Twitter.
Marriott and the JW Marriott system are not associated with any part of The Resort at Summerlin (the "Resort") other than the JW Marriott Las Vegas hotel (the "Hotel") at the Resort.  The Casino is not part of the Hotel and is not part of the JW Marriott system.
About JW Marriott Hotels & Resorts
JW Marriott is part of Marriott International's luxury portfolio and consists of beautiful properties and distinctive resort locations around the world. These elegant hotels cater to sophisticated, self-assured travelers seeking The JW Treatment™ – the brand's philosophy that true luxury is created by people who are passionate about what they do. JW hotels offer crafted experiences that bring to life the brand's commitment to highly choreographed, anticipatory service and modern residential design, allowing guests to pursue their passions and leave even more fulfilled than when they arrived. Today there are 80 JW Marriott hotels in nearly 30 countries and territories. JW Marriott is proud to participate in the industry's award-winning loyalty program, Marriott Rewards® which includes The Ritz-Carlton Rewards®. Members can now link accounts with Starwood Preferred Guest® at members.marriott.com for instant elite status matching and unlimited points transfer. Visit JW Marriott online, and on Instagram, Twitter and Facebook.
Summary
Article Name
Thanksgiving Menus - Spiedini Fiamma, Hawthorn Grill, Earl Grey Café, and More Round Out Thanksgiving at JW Marriott Las Vegas and Rampart Casino
Description
Thanksgiving Menus - Spiedini Fiamma, Hawthorn Grill, Earl Grey Café, and More Round Out Thanksgiving at JW Marriott Las Vegas and Rampart Casino