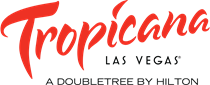 TROPICANA LAS VEGAS
MAY & JUNE 2023 LISTINGS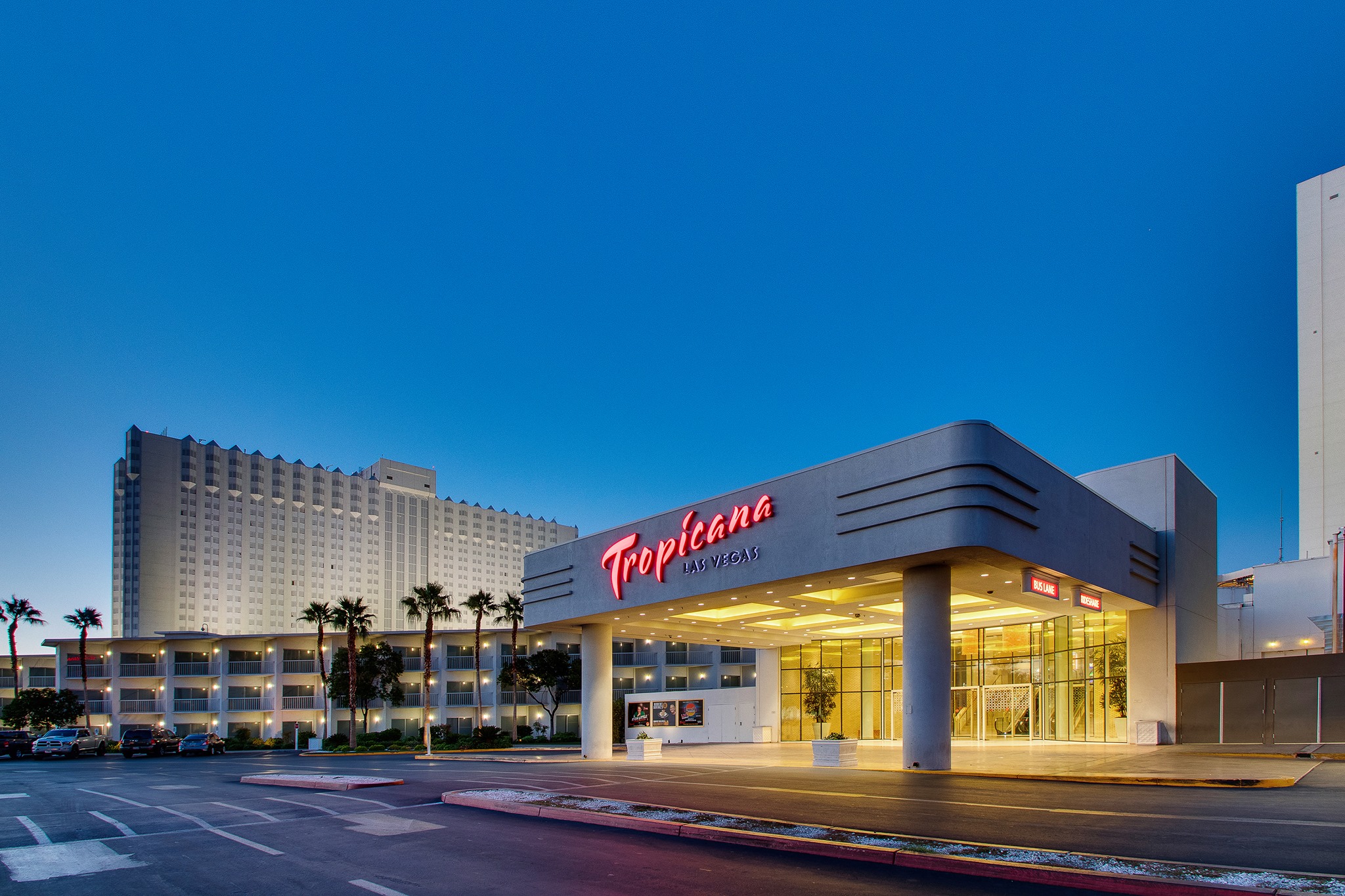 CASINO VENUES & PROMOTIONS
May Gift Giveaway – Spring Cleaning Gift Event
Friday, May 12 & Saturday, May 13
Gift Pickup: 2 – 6 p.m.
For every 250 tier points earned from 6 a.m. Friday, May 12 through 4 p.m. Saturday, May 13 patrons can qualify for a gift. Limit one gift per patron. Must be present to win. Management Reserves all rights. While supplies last. See Players Club for full details.
May Gas Card Giveaway
Sunday, May 28 & Monday, May 29
Gift Pickup: 12 p.m. – 4 p.m.
For every 250 tier points earned from 6 a.m. Sunday, May 28 through 4 p.m. Monday, May 29 patrons can qualify to receive a $25 gas card. Limit one gas card per patron. Must be present to win. Management Reserves all rights. While supplies last. See Players Club for full details.
June Gift Giveaway – Ultimate Clean Out the Closet Gift Event
Friday, June 23 & Saturday, June 24
Gift Pickup: 2 – 6 p.m.
For every 250 tier points earned from 6 a.m. Friday, June 23 through 4 p.m. Saturday, June 24 patrons can qualify for a gift or $25 in Free Play. Limit one gift or Free Play offer per patron. Must be present to win. Management Reserves all rights. While supplies last. See Players Club for full details.
William Hill Sportsbook at Tropicana
The William Hill Sportsbook at Tropicana is the spot to place your bets in Las Vegas. Enjoy a diverse sports betting experience that covers just about every game around. Place your bet at William Hill Sportsbook then watch the games at Robert Irvine's Public House Bar or Trago Lounge. Must be 21 or older.
ENTERTAINMENT
RESTAURANTS, BARS & LOUNGES
Oakville
Open for dinner Wednesday through Sunday from 5 p.m. – 10 p.m.
Oakville Tuscan Grill features a selection of chargrilled steaks along with a variety of delicious pasta dishes, sides, and desserts. The wine list features over 100 labels, specializing in Cabernet Sauvignon from the Oakville Napa Valley Region. Congratulations to Oakville Steakhouse, which has earned the Wine Spectator Award of Excellence 2019. For more information, visit https://www.troplv.com/dining/oakville-steakhouse.
Robert Irvine's Public House
Open daily for breakfast, lunch, and dinner, 7 a.m. – 10 p.m.
Celebrity Chef Robert Irvine redefines the dining experience with Robert Irvine's Public House restaurant. Boasting nearly 9,000 square feet, the restaurant features a 275-seat dining room complete with a wraparound bar, open kitchen design, private dining room and views of The Strip. Robert Irvine's Public House offers a range of comfort food options inspired by Chef Irvine's culinary travels from around the world – all in a pub-like atmosphere. The menu is full of one-of-a-kind, unique food items created by Chef Irvine himself and is like nothing you can get now on the strip. Open for breakfast, lunch, and dinner. For more information, visit https://www.troplv.com/dining/robert-irvine-public-house.
Red Lotus Asian Kitchen
Open Friday through Sunday for lunch and dinner 11a.m. – 11 p.m., Monday through Thursday for dinner 5 p.m. – 11 p.m.
Offering eat-in or grab-and-go options, Red Lotus puts unexpected Western twists on traditional Asian cuisine. Pair your dinner choices with a selection from our unique offering of sodas, teas, beers, sake, and wine that perfectly complement our menu. For more information, visit https://www.troplv.com/dining/red-lotus-kitchen.
Trago Lounge
Open Monday through Wednesday 5 p.m. – midnight.; Thursday through Saturday 4 p.m. – 2 a.m.; Sunday 10 a.m. – midnight
Just steps away from the Legends in Concert Theater, the new Trago Lounge offers a touch of classic elegance with an air of refined modern style. Featuring a world-class selection of spirits, as well as talented craftspeople who can create a host of inventive cocktails, Trago Lounge offers something for everyone in a setting designed to start a conversation or cap off a memorable evening. Trago Lounge's extensive bar menu includes wine, classic cocktails with a twist, scotch, cognac, bourbon, whiskey, and draft and craft beers.

Trago BOGO Drink Offer
Enjoy one of the great shows at Tropicana Las Vegas and receive a Buy One Get One drink special at Trago when you present your show ticket at the bar. Restrictions apply.

Starbucks
Open daily from 5 a.m. – 12 a.m.
Starbucks Tropicana Las Vegas is centrally located near CHILL'M Bar. Serving a variety of hand-crafted quality hot and cold beverages, delicious assorted pastries, hot and cold options for Breakfast, Lunch or a Late-Night craving. Grab-and-Go items, Retail food snacks and Branded Starbucks Retail cups and products also available Day and Night.
POOL, SPA, WEDDING CHAPEL & MEETINGS & CONVENTION SPACE
Tropicana Pool
Open Daily from 10 a.m. – 6 p.m.
Locals are FREE weekdays, $10 weekends, and holidays; Out of state/non-hotel guests $10 weekdays and weekends
The Iconic South Beach themed Tropicana Pool is now open and new for 2023, Tropicana Las Vegas is featuring "Tequilas in the Desert," an exclusive new food and beverage menu. Menu options include Tequila-infused seasonal fruit, shrimp tacos, burritos with freshly grilled carne asada or chicken and much more. The new beverage menu features classic tequila drinks like margaritas in traditional lime flavor or in fruit flavors as well as delicious frozen cocktails and more traditional drinks such as beer, seltzers, daiquiris and wine. For more information or to reserve a cabana, please call 702-739-3629.

Cinco de Mayo Specials:

5 for $35 Modelo Bucket Special
$7 Teremana Tequila Shots

Glow Spa & Salon
Daily from 8 a.m. – 5 p.m.
Glow® is a place where sun and earth join to cast a light on inner and outer health and beauty. Our Las Vegas luxury spa mirrors the feel of an elegant boutique hotel on the beach. A great gift to treat yourself or someone special.
Tropicana Las Vegas Weddings
Las Vegas Weddings – Say Your Vows in Style
Tropicana Las Vegas weddings are designed to make your special day a dream come true. Our wedding professionals are dedicated to making sure you don't have to deal with the details, from ordering the flowers to booking the photographer and even planning the reception. Offering five unique wedding venues – the Island Chapel, Terrace, Courtyard, Arbor, and Havana Room – which can offer couples both indoor and outdoor settings making a wedding at the iconic Tropicana memorable for everyone! For more information as well as packages and current promotions, call 702-739-2451 or visit www.tropicanalvweddings.com.
Meetings & Conventions at Tropicana Las Vegas
Event Space on the Las Vegas Strip
After a recent expansion, our all-new conference facility can be divided into as many as 38 breakout rooms and includes a 25,000-square-foot ballroom, a 55,000-square-foot pavilion that is perfect for large general sessions and exhibits. We also have more elaborate venues such as the Havana Room™ and Sky Beach Club. For more information, call 888-810-8767 or click here for a PDF brochure of our meeting space.
Total square feet of indoor meeting space: 100,000
Total square feet of largest meeting space: 43,000
Number of meeting rooms: 38
Maximum theater capacity: 2,700
Maximum banquet capacity: 1,400
Total square feet of exhibit space: 43,000

ADDITIONAL EVENTS, PROMOTIONS & EXPERIENCES
Happy Hours at Robert Irvine's Public House
Daily from 3 p.m. – 6 p.m. and 8 p.m. – 10 p.m.
Enjoy $6 draft pints of Modelo, Corona, or Pacifico, as well as $2 off any pizza during happy hour. Happy Hour promotions are valid for dine in only.
Tropicana Las Vegas Room Rates and Discounts
At Tropicana Las Vegas, we're always coming up with incredible ways for you to save on your stay with us in Las Vegas. Check out some of the cool deals and packages we have below before you book your stay with us on the Vegas Strip. For current promotions and discounts visit Las Vegas Vacation Packages and Hotel Offers | Tropicana Las Vegas (ballys.com). *Las Vegas Locals also receive a free hotel upgrade at check-in when they present their local ID at check-in.
About Tropicana Las Vegas
Set on the famed Four Corners with commanding views of the Las Vegas Strip, Tropicana Las Vegas – a DoubleTree by Hilton is owned and operated by Bally's Corporation | Casinos, Hotels, Sports, Gaming (ballys.com) and boasts stylish rooms, suites, and luxury villas, complete with acclaimed restaurants, premier entertainment options and a 50,000-square-foot casino. The resort redefines the expectations of today's global travelers by providing a casually elegant experience on The Strip, all with a South Beach rhythm and vibe. The property also features Glow® a Mandara Spa and fitness center, Laugh Factory Comedy Club, and restaurants such as Oakville Tuscan Grill, Robert Irvine's Public House, and Red Lotus Asian Kitchen, as well as Starbucks. For more information, visit www.troplv.com.
About Bally's Corporation
Bally's Corporation is a global casino-entertainment company with a growing omni-channel presence of Online Sports Betting and iGaming offerings. It currently owns and manages 15 casinos across 10 states, a horse racetrack in Colorado and has access to OSB licenses in 18 states. It also owns Bally's Interactive International, formerly Gamesys Group, a leading, global, online gaming operator, Bally Bet, a first-in-class sports betting platform and Bally Casino, a growing iCasino platform.
With 10,500 employees, Bally's casino operations include approximately 15,000 slot machines, 600 table games and 5,300 hotel rooms. Upon completing the construction of a temporary casino facility in Chicago, IL and a land-based casino near the Nittany Mall in State College, PA, Bally's will own and manage 17 casinos across 11 states. Its shares trade on the New York Stock Exchange under the ticker symbol "BALY".
Summary
Article Name
Tropicana Las Vegas May & June 2023 Listings
Description
Tropicana Las Vegas May & June 2023 Listings