Station Casinos announces September 2023 entertainment
GREEN VALLEY RANCH RESORT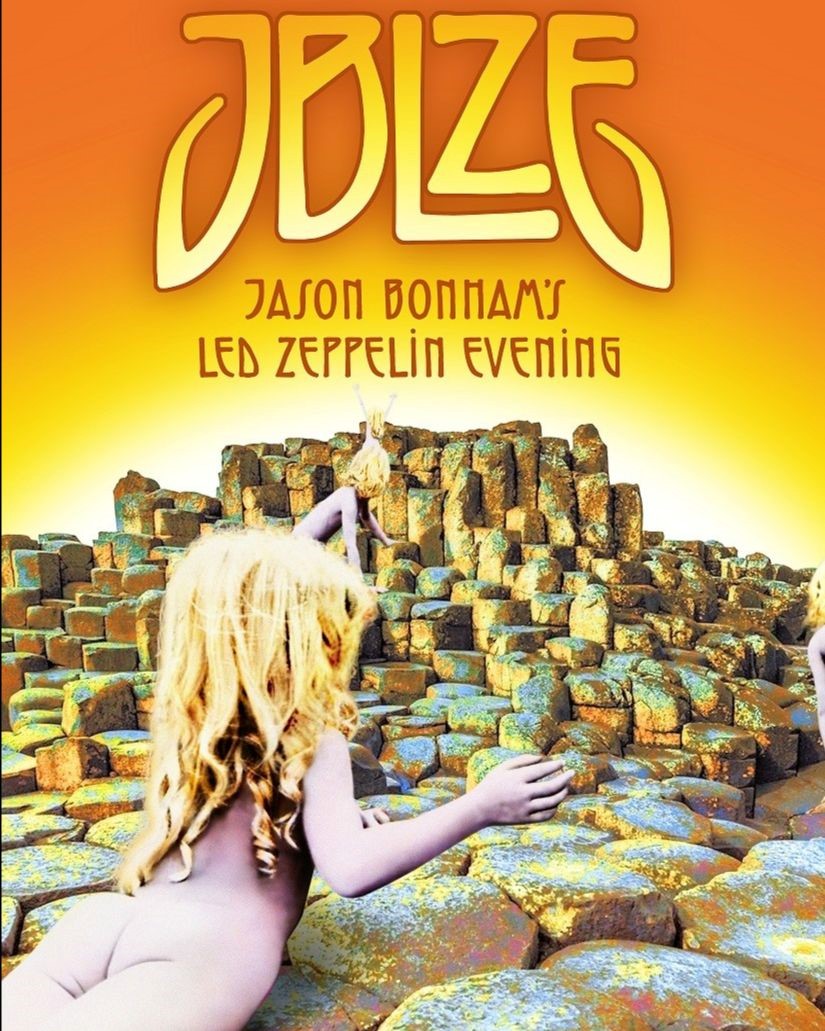 Jason Bonhams Led Zeppelin
Venue: Grand Events Center
Genre: Tribute
Date: Saturday, September 30, 2023 at 7 p.m.
Ticket Prices: $37.50, $55, $65, and $75 plus applicable fees for standing room only
Artist Info: Encompassing hits from the iconic band's entire career, including albums Led Zeppelin, Led Zeppelin II, Led Zeppelin IV and Physical Graffiti, the concert event celebrates the life and music of Jason's father, the legendary Led Zeppelin drummer John Bonham, with "…a band that recreates Led Zeppelin's music to such a degree that one can't help but close their eyes and simply listen…"
A lot of talented children have probably been asked by a parent to entertain family and friends, maybe in the living room, maybe sing a little, play an instrument. No big deal and a good way to get used to performing for others. But when Jason Bonham was a small child and got called in to entertain, the family friends he played his drums for could be anyone from Jimmy Page to some of the guys from the group Bad Company. That's what happens when your father is drummer John Bonham, one of the original members of the legendary rock band Led Zeppelin.
At the age of only five, Jason could play the drums, at least a scaled-down set of them, with skill. When he was 17 he was a member of the band Air Race. The group signed a record contract with Atlantic Records, recorded one album, and opened for big names like Queen, Meat Loaf, Ted Nugent, and AC/DC. John Bonham died in 1980, but Jason, who has marked a few places in music history himself, has stepped in from time to time to help keep his father's memory alive.
This is an all-ages show; those under 21 must be accompanied by an adult 21 years or older.
RED ROCK RESORT
Richard Cheese & Lounge Against the Machine
Venue: Rocks Lounge
Genre: Lounge
Date: Friday, September 8, 2023 at 9 p.m.
Ticket Prices: $40, $50 and $80 plus taxes and fees for reserved seating
Artist Info: America's loudest lounge singer Richard Cheese performs swingin' Vegas versions of rock and rap songs, "swankifying" popular Top40 hits into retro vocal standards. Imagine Sinatra singing Radiohead, and you've got Richard Cheese & Lounge Against The Machine. Since 2000, Cheese has released 20 albums and sold more than 225,000 CDs.
Richard Cheese's songs have been featured in the movies "The LEGO Batman Movie," "Batman v. Superman: Dawn Of Justice," and "Dawn Of The Dead," on HBO's "The Leftovers" and on ABC-TV's "Dancing With The Stars," and he's performed on Jimmy Kimmel Live, CNN with Anderson Cooper, ITV's The Jonathan Ross Show, Jack Black's "Festival Supreme," England's Sonisphere, MTV's Say What Karaoke?, KROQ's Kevin & Bean Show, Howard Stern, The Jonathon Brandmeier Show, Opie & Anthony, and as the house band 20 times on NBC's Last Call with Carson Daly. The lounge legend has played hundreds of sellout concerts all over the world, from Las Vegas to London, from Portland to Portugal, from Honolulu to Hollywood. With his snappy jazz trio, his tiger-striped tuxedo, and his enormous microphone, Richard Cheese presents the perfect mix of music, martini, and madcap. Viva Las Queso.
Guests must be 21 years or older.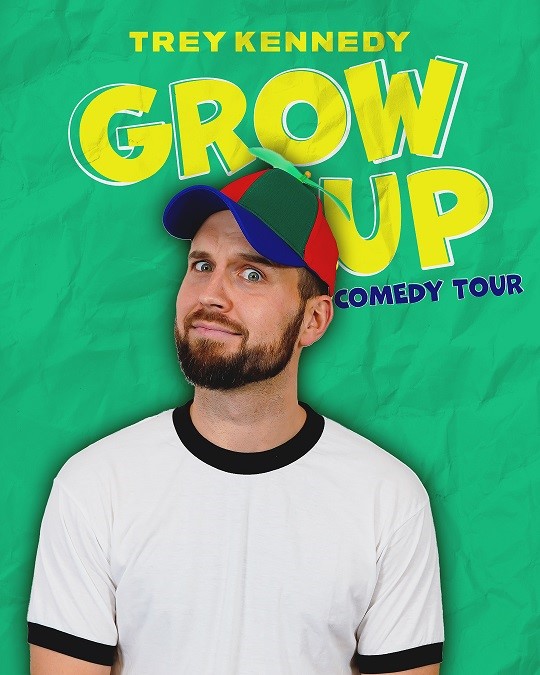 Trey Kennedy
Grow Up Tour
Venue: Red Rock Ballroom
Genre: Comedy
Date: Friday, September 15, 2023 at 8 p.m. & Saturday, September 16, 2023 at 8 p.m.
Ticket Prices: $37.50, $42.50, $52.50, $62.50, and $72.50 plus taxes and fees for reserved seating
Artist Info: Trey Kennedy is a born and raised Oklahoman who never expected to enter the entertainment industry. While attending college at Oklahoma State University, Trey found fame on the mobile app Vine, amassing more than 2.5 million followers. He was a top creator on the app for more than three years and, through this experience, discovered a passion for entertainment.
Trey has now continued his social media success on platforms such as Instagram and TikTok where he has a combined 12+ million followers. He currently has a podcast titled "Correct Opinions" and just concluded a sold-out comedy tour selling out cities across the United States. Trey's self-produced comedy special "Are You For Real?" can now be streamed on YouTube. He hopes to continue creating fun and relatable content in order to deliver some joy where it's needed and help people find some common ground through comedy.
This is an all-ages show; those under 21 must be accompanied by an adult 21 years or older.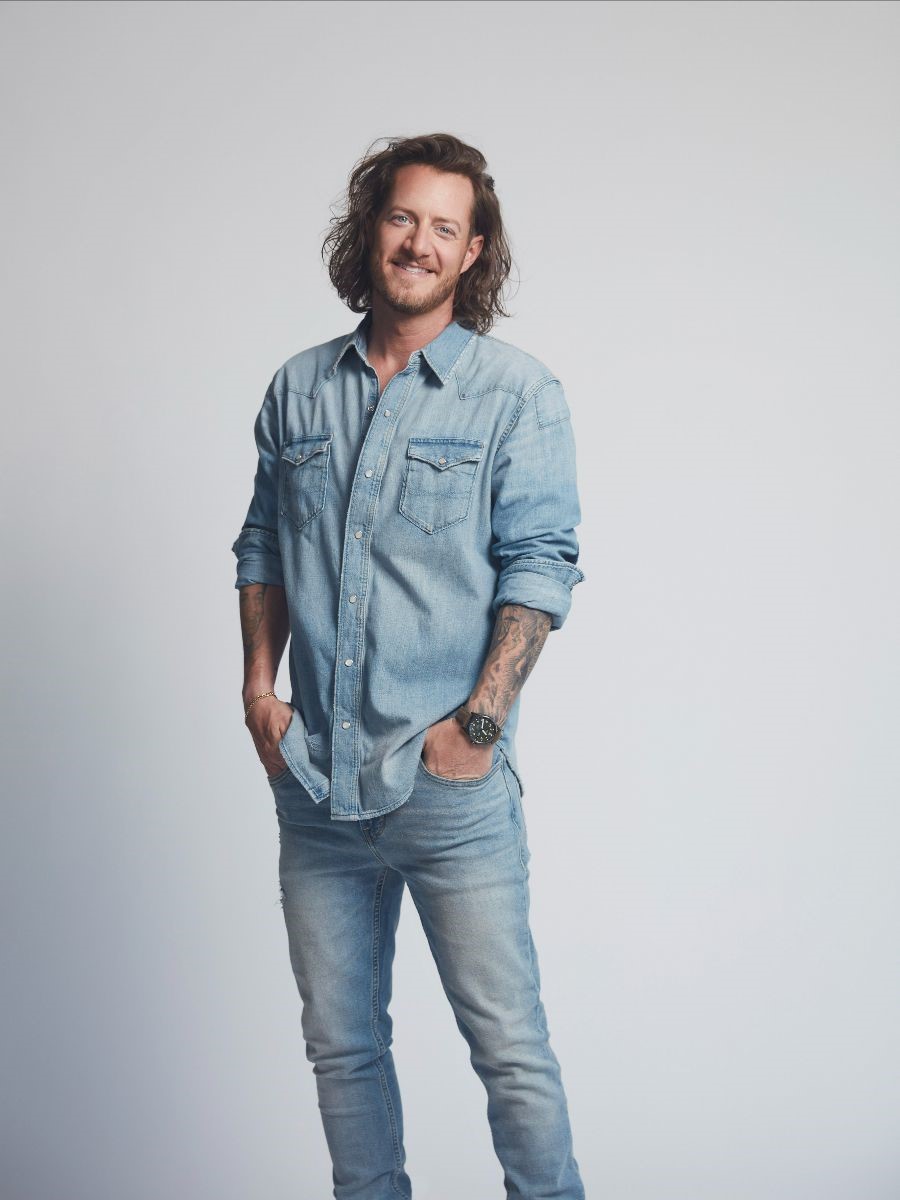 Tyler Hubbard
Venue: Sandbar Stage
Genre: Country
Date: Friday, September 22, 2023 at 8 p.m.
Ticket Prices: $50 and $75 plus taxes and fees for standing room only
Artist Info: Tyler Hubbard's face and name are familiar – and his voice is a staple on country music radio. With 20 No.1 singles, including his debut solo single, countless awards, and sold-out tours, Tyler Hubbard has already had a remarkable career as a performer and songwriter as one half of multi-platinum duo Florida Georgia Line. This January, Hubbard released his debut solo album, Tyler Hubbard, which debuted Top 10 on the Billboard Country chart.
The Georgia-native and prolific songwriter has over 60 cuts from a diverse set of stars like Jason Aldean and Kane Brown, among others. For the new 18-track album on EMI Nashville, Hubbard wrote on every song and teamed up with some of Nashville's most prominent hitmakers. Co-produced with Jordan Schmidt, Hubbard's album showcases his unique talents as well as continue to establish him as a powerhouse in country music. Hubbard's debut solo single, "5 Foot 9," hit No. 1 at radio in just six months, was certified Platinum by the RIAA, and has over 320M global streams to date. His current single, "Dancin' In The Country," has over nearly 60M global streams.
This is an all-ages show; those under 21 must be accompanied by an adult 21 years or older.
SUNSET STATION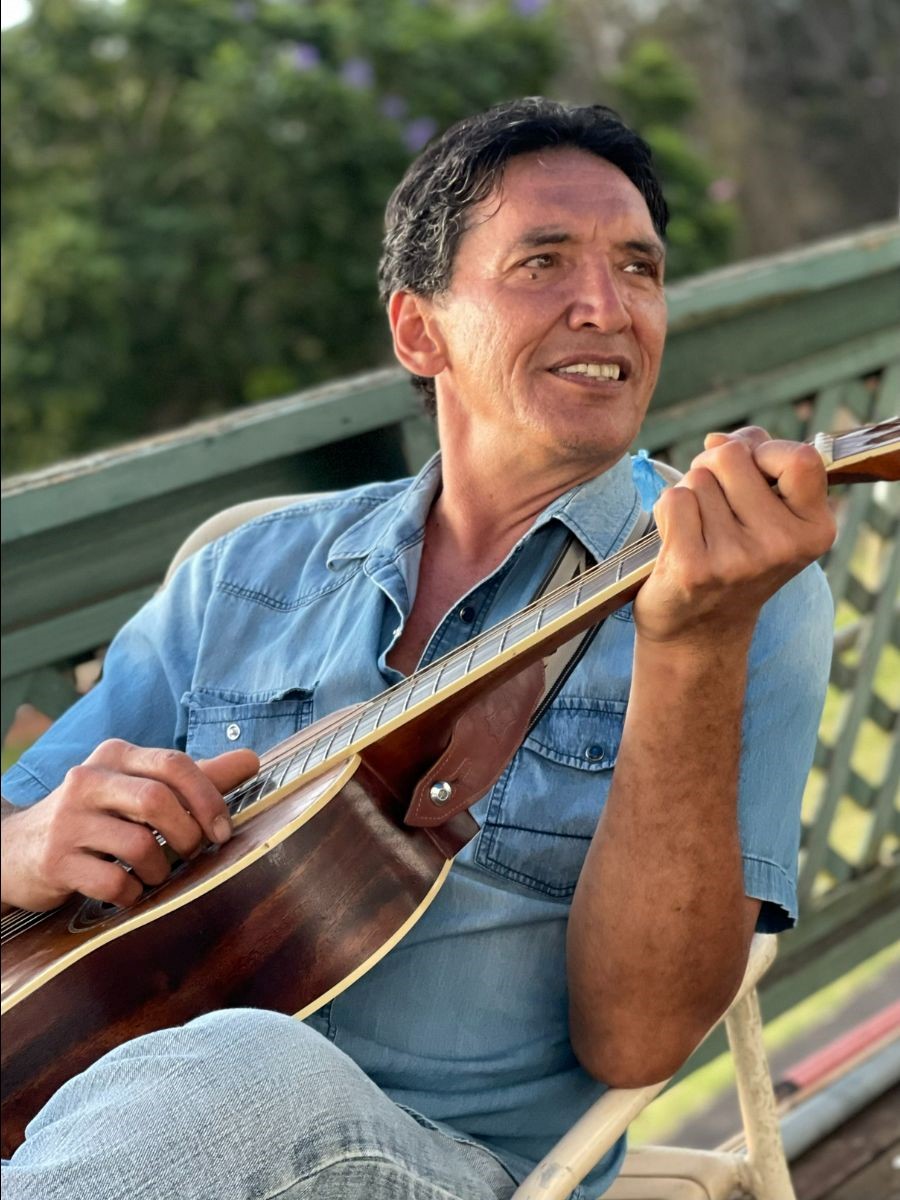 John Cruz
Venue: Side Lawn
Genre: Hawaiian
Date: Saturday, September 16, 2023 at 8 p.m.
Ticket Prices: $32.50 plus applicable fees for standing room only
Artist Info: Hawaiian singer-songwriter John Cruz engages audiences with rich storytelling through songs ranging from Hawaiian to blues, folk, R&B and more. Cruz is a multi-time Nā Hōkū Hanohano Award-winner and contributed a composition and song to the GRAMMY® award-winning album 'Slack Key Guitar, Vol. 2.' Captivating guitar playing, soulful vocals and a compassionate, genuine heart make Cruz one of Hawaii's most beloved artists.
On stage, he fully embodies every song with this alluring energy translating to his acclaimed albums, 'Acoustic Soul' (one of the best-selling Hawaii records of all time) and 'One of These Days' (bowed at #4 on Billboard's World Music chart). Today, over 1 million people stream Cruz's music every year as he enjoys regular plays on SiriusXM, prominent features on hit Playing for Change videos ("The Weight", "Jokerman" and "All Along The Watchtower") and a new, long-term concert residency at one of Hawaii's top listening rooms, ProArts Studio in Kihei, Maui.
This is an all-ages show; those under 21 must be accompanied by an adult 21 years or older
Tickets can be purchased at any Station Casinos Reward Center, by logging onto www.StationCasinosLive.com or through Ticketmaster at www.ticketmaster.com.
Summary
Article Name
Tyler Hubbard, John Cruz, and Trey Kennedy highlight Station Casinos' September 2023 headliners
Description
Tyler Hubbard, John Cruz, and Trey Kennedy highlight Station Casinos' September 2023 headliners