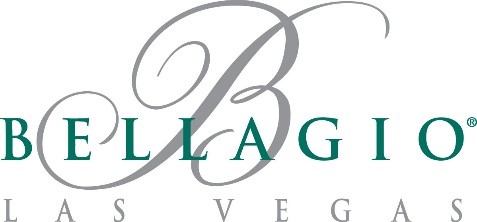 VOLTAGGIO AT BELLAGIO: CELEBRITY CHEF DUO TO SHARE EXCLUSIVE MENU AT HARVEST IN LAS VEGAS JANUARY 14-16
Chefs Bryan and Michael Voltaggio Host Special Dining Experience for Three Nights Only
Celebrity chef brothers Bryan and Michael Voltaggio are joining forces to share a one-of-a-kind menu at Harvest restaurant at Bellagio January 14-16. Guests will explore food selections conceptualized by the Voltaggio Brothers exclusively for the weekend, where the famous television stars, judges and personalities will personally prepare and execute a variety of specialty dishes with the signature culinary-level mastery for which they are known.
"It is an honor to join my brother at Bellagio, an icon in the dining world, to present a contemporary epicurean adventure for guests from around the globe," said Bryan Voltaggio. "With our roots tied back to Italy, we want to create cuisine from the region that honors its rich tradition, while implementing flavor profiles that are unique to us and this event. We hope to create memorable moments for all that join us."
Michael Voltaggio added, "MGM Resorts has been an amazing partner, having worked with us to launch our first dual restaurant –Voltaggio Brothers Steak House – at MGM National Harbor in Maryland five years ago. Now, Bryan and I are taking the collaboration to the next level by showcasing our culinary viewpoint at one of the world's most renowned resorts. We are excited to execute this menu and thank the Bellagio team for the opportunity."
Voltaggio at Bellagio will feature an a la carte menu of fresh ideas from both chefs that celebrate Italian cuisine with nods to innovative American culinary techniques. Guests will be treated to familiar Italian staples crafted in Voltaggio Brothers style, making each bite as remarkable as the creativity and presentation itself.
Highlights of the menu include:
Smoked Tuna Carpaccio: blood orange agrodolce, cippolini onions, pumpkin seeds
Macaroni Salad: sea urchin cream, blue crab, caviar, "Italian breadcrumbs"
Rosemary Focaccia: whipped mortadella, ricotta
Ink Orecchiette: calamari bolognese, fried squid, fennel pollen
Truffle Risotto: whipped mascarpone, black winter truffle, smoked parmesan
Bistecca alla Fiorentina: aged beef porterhouse, castelvetrano olive caponata
Waffle Cone Cannoli: genduja chocolate, pistachio, cocoa nibs
Hours of operation for Voltaggio at Bellagio will be 5 p.m. – 10 p.m. Reservations are required and can be made by visiting Harvest at Bellagio online.
About Chefs Bryan and Michael Voltaggio
Natives of Frederick, MD, chefs Bryan and Michael Voltaggio are known for their creativity in the kitchen and their family-first attitude when it comes to cooking. The brothers became famous when their sibling rivalry caught attention on the Emmy award-winning seasons of Bravo's Top Chef. After Michael won Top Chef in Season 6, (Bryan came in 2nd), the brothers combined forces to build a restaurant empire together that includes modern seafood restaurant Estuary at CityCenterDC's Conrad hotel, fine dining steakhouse Voltaggio Brothers Steak House at MGM National Harbor, and fast-casual fish sandwich shop STRFSH in Santa Monica.
Bryan and Michael Voltaggio currently star in the Food Network cooking competition series Battle of the Brothers, where the Top Chef alums welcome eight aspiring chefs into their kitchen for the ultimate culinary showdown.
About Bellagio
Inspired by the beautiful villages of Europe, the AAA Five Diamond Bellagio Resort & Casino overlooks a Mediterranean-blue, 8 ½-acre lake in which fountains perform a magnificent aquatic ballet. Award-winning dining, a world-class art gallery, the exquisite Conservatory & Botanical Gardens, the stunning performance of "O" by Cirque du Soleil, a sumptuous spa and salon and exclusive luxury shopping all work together to compose the symphony that is Bellagio. Bellagio is operated by MGM Resorts International (NYSE: MGM). For more information and reservations, visit bellagio.com, call toll free at (888) 987-6667 or find us on Facebook and Twitter.
Summary
Article Name
VOLTAGGIO AT BELLAGIO: CELEBRITY CHEF DUO TO SHARE EXCLUSIVE MENU AT HARVEST IN LAS VEGAS JANUARY 14-16
Description
VOLTAGGIO AT BELLAGIO: CELEBRITY CHEF DUO TO SHARE EXCLUSIVE MENU AT HARVEST IN LAS VEGAS JANUARY 14-16