Station Casinos announces April 2022 entertainment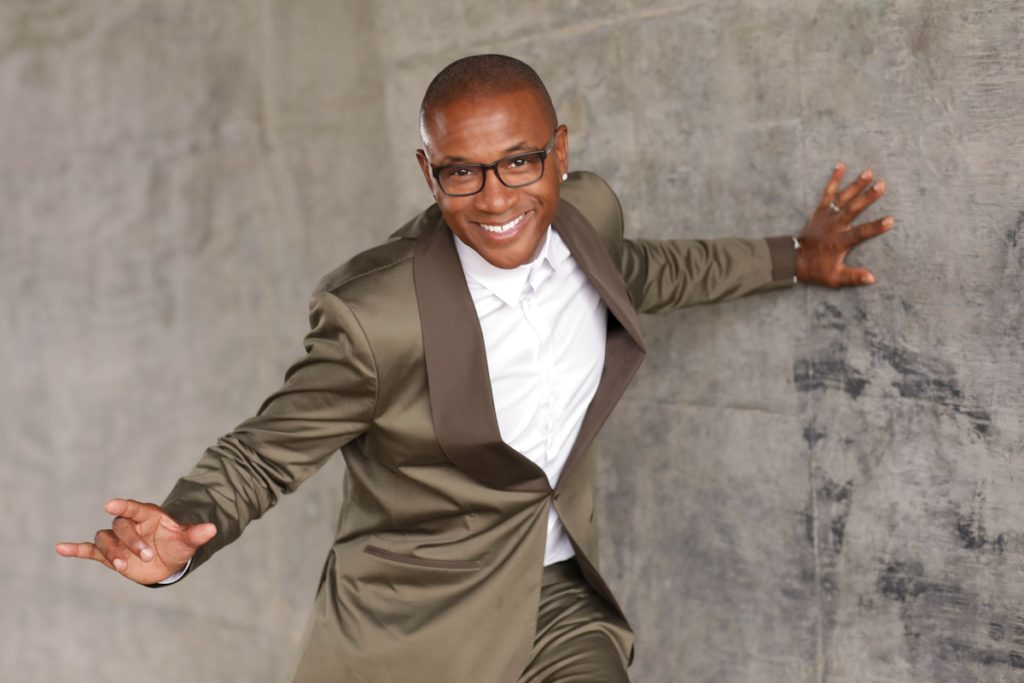 GREEN VALLEY RANCH RESORT
Tommy Davidson
Venue: Grand Events Center
Genre: Comedy
Date: Saturday, April 9, 2022 at 8 p.m.
Ticket Prices: $27.50, $32.50 & $40 plus applicable fees
Artist Info: Tommy Davidson's exceptional range – from stand-up comedy and acting to versatile music accomplishments – have earned him a reputation as an extraordinary performer. Best known as one of the stars of the hit television show In Living Color, his visibility has allowed him to become a household name known for his innovative talent.
Tommy's film debut started opposite Halle Berry in Strictly Business. A range of feature film roles from Spike Lee's Bamboozled, where he received acclaim and praise for his turn as "Womack/Sleep 'N Eats," to Juwanna Mann (Morgan Creek) and the pivotal cameo in Jim Carrey's Ace Ventura II: When Nature Calls, followed. Recently, he starred in the landmark, award-winning documentary, I Am Comic, opposite Tim Allen, Lewis Black and in the feature doc, Dying Laughing, alongside Jamie Foxx, Kevin Hart, Amy Schumer and Sarah Silverman.
His elasticity as a performer is seen on the small screen with standout guest stints ranging from MTV's Wild n' Out with Nick Cannon, BET's Real Husbands of Hollywood opposite Kevin Hart, to ABC's Celebrity Wife Swap. As a voice artist, America fell in love with Tommy as the star of Will Smith's animated series, Youngin's, Disney's animated series The Proud Family, and alongside Michael Jai White in the critically-lauded spoof comedy, Black Dynamite (Adult Swim) as the character 'Cream Corn.'
Guests must be 18 years or older
Gin Blossoms
New Miserable Experience Live: Celebrating 30 Miserable Years
Venue: Backyard Amphitheater
Genre: Alternative Rock
Date: Saturday, April 30, 2022 at 8 p.m.
Ticket Prices: $27.50 plus applicable fees
Artist Info: The Gin Blossoms have undoubtedly left their mark on the Rock music map. The Grammy nominated band's fusion of Melodic Rock, Pop, Folk and Country elements has helped pave the way for the modern Rock of today. The New Miserable Experience Live: Celebrating 30 Miserable Years in the description. Will be playing that album in its entirety.
Fans around the world are very familiar with Gin Blossoms' five-time Platinum breakthrough album New Miserable Experience, containing gems like "Until I Fall Away," "Found Out About You," "Hey Jealousy" and "Allison Road." Those hit tracks were followed up by the Empire Records Platinum Soundtrack hit, "Til I Hear It From You." In 1996, the singles "Follow you Down" and "As Long As It Matters," hit the radio again in a huge way, making their Congratulations I'm Sorry record another platinum success. Their latest release, 2018's Mixed Reality, shares that same timeless feel, packed with 15 songs.
Gin Blossoms hits have crossed over in five different formats, taking the airwaves by siege, and held the MTV playlist captive for most of the 90s. Boasting record sales of over 10 million, the band continues to burn up the road performing over 100 tour dates per year.
This is an all-ages show; those under 21 must be accompanied by an adult
RED ROCK RESORT
Trey Kennedy
SOLD OUT
Venue: Grand Ballroom
Genre: Comedy
Date: Friday, April 1, 2022 at 8 p.m.
Ticket Prices: $30, $37.50, $42.50, $47.50 & $57.50 plus applicable fees
Artist Info: Trey Kennedy is a born and raised Oklahoman who never expected to enter the entertainment industry. While attending college at Oklahoma State University, Trey found fame on the mobile app Vine, amassing more than 2.5 million followers. He was a top creator on the app for more than three years and, through this experience, discovered a passion for entertainment. Trey has now continued his social media success on platforms such as Instagram and Facebook where he has a combined 10+ million followers. He hopes to continue creating an array of entertaining content in order to deliver some joy where it's needed. Trey is currently creating content and podcasts across his social media while traveling the road performing for sold out crowds everywhere.
This is an all-ages show; those under 21 must be accompanied by an adult
SANTA FE STATION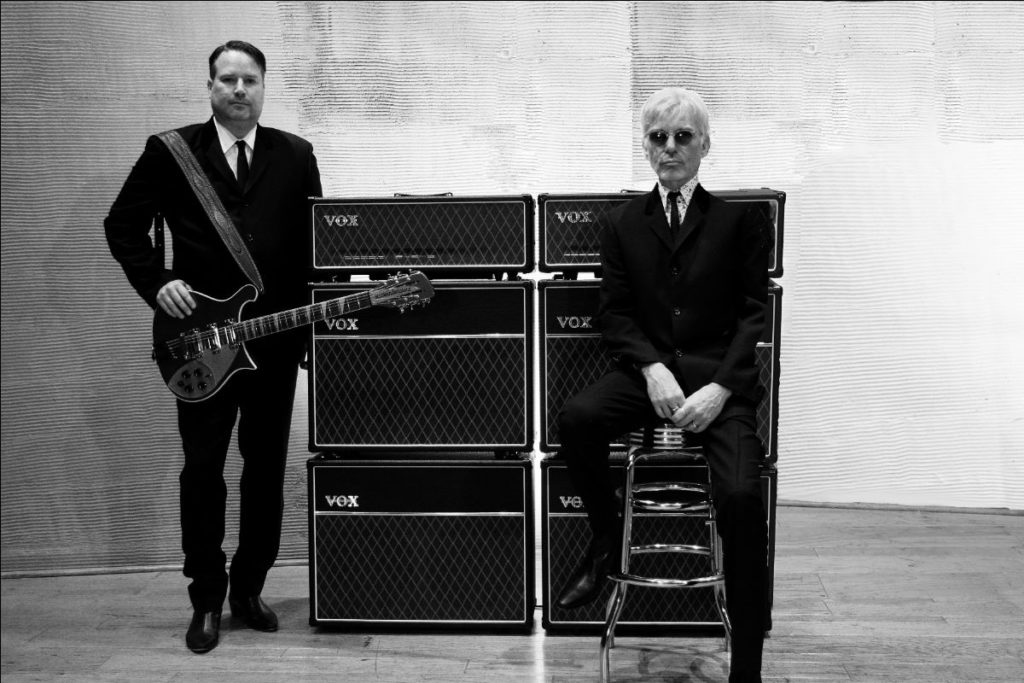 Billy Bob Thornton and The Boxmasters
Venue: Chrome Showroom
Genre: Rockabilly
Date: Saturday, April 30, 2022 at 8 p.m.
Ticket Prices: $42.50, $52.50 & $62.50 plus applicable fees
Artist Info: Formed in 2007, The Boxmasters have recorded an impressive and diverse catalogue of music that touches on their love of a wide array of influences, but most importantly, the rock and roll of the 1960s. Listening to The Boxmasters, one can hear obvious odes to the Beatles, Byrds and Beach Boys, but also important to The Boxmasters are The Mothers of Invention, Kris Kristofferson, John Prine and Big Star.
Since forming The Boxmasters, several long-time friends have contributed to the sound of the band, but the core of The Boxmasters has always been Andrew and Thornton. As primary songwriters, the sound of the Boxmasters has been an evolution as the duo constantly strive to find new inspiration, new sounds and new ways of expressing what is in their hearts and on their minds. But at the core, there is a backbeat, a lyric with meaning and music played with emotion. As a touring band, The Boxmasters have cultivated a rabid cult fan base across the United States and Canada. Opening for the likes of ZZ Top, Steve Miller, George Thorogood and Kid Rock.
This is an all-ages show; those under 21 must be accompanied by an adult
SUNSET STATION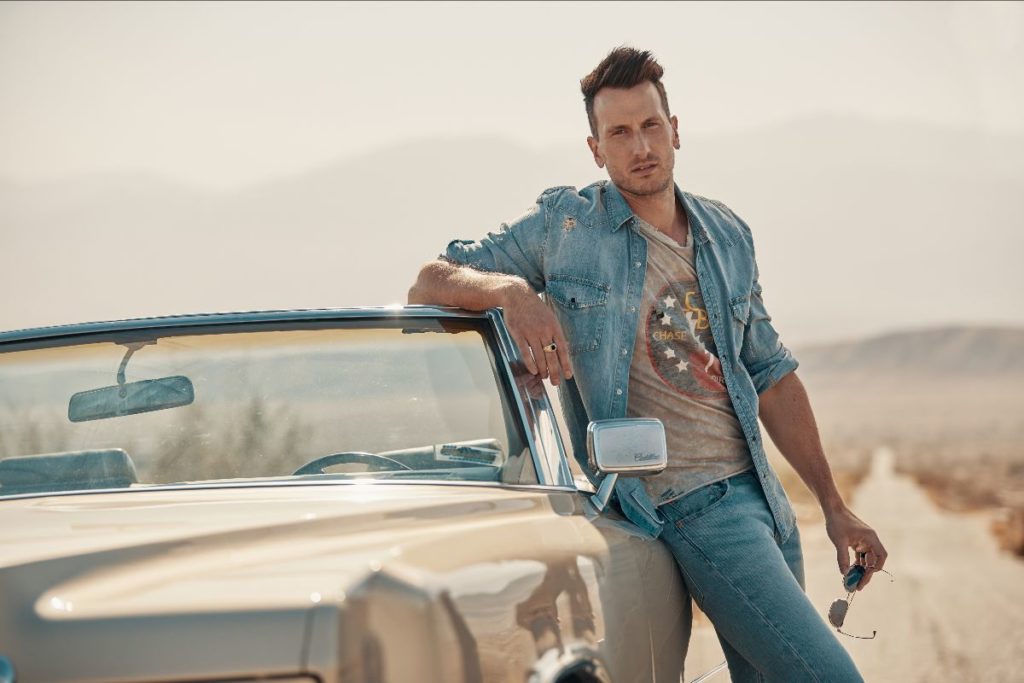 Russell Dickerson
Venue: Sunset Amphitheater
Genre: Country
Date: Friday, April 22, 2022 at 8 p.m.
Ticket Prices: $25, $30, $35, $40 & $55 plus applicable fees
Artist Info:  Multiplatinum Nashville-based singer, songwriter, and multi-instrumentalist Russell Dickerson has established himself a prolific songwriter and powerhouse showman through good old-fashioned performances and eloquent songcraft spiked with spirit. In 2017, his gold-certified full-length debut, Yours, bowed at #5 on the Billboard Top Country Albums Chart and #1 on the Emerging Artists Chart. Not to mention, it yielded three consecutive #1 smashes, including the double-platinum "Yours" (christened "One of the hottest wedding songs of the year" by The Knot), the platinum "Blue Tacoma," and "Every Little Thing." Nominations followed at the Academy of Country Music Awards, CMT Music Awards, and iHeartRadio Music Awards. Among many highlights in 2020, he received a nod in the category of "Best New Male Artist of the Year" at the ACM. Plus, he has electrified audiences on tour with the likes of Thomas Rhett, Florida Georgia Line, Darius, Lady A, and Kane Brown in addition to bringing the "RD Party" to sold out venues everywhere as a headliner. Attracting a fervent following on social media (fondly referred to as "RD Fam"), he launched his own YouTube show, "This Is Russ," bringing viewers deeper into his world.
In 2020, he transposes the little pleasures into hummable and heartfelt heartfelt country anthems uplifted by pop energy on his second full-length album, Southern Symphony [Triple Tigers], led by the singles "Love You Like I Used To," "Home Sweet," and "Never Gets Old." The record reflects every side of his personality—from the loving husband, self-proclaimed "regular dude," and now dad at home to the boisterous and bold presence beloved by millions on stage. Russell tells his story like never before through eloquent songcraft and airtight playing.
This is an all-ages show; those under 21 must be accompanied by an adult
Tickets can be purchased at any Station Casinos Reward Center, by logging onto www.StationCasinosLive.com or through Ticketmaster at www.ticketmaster.com.