Station Casinos announces December 2021 headliners
RED ROCK RESORT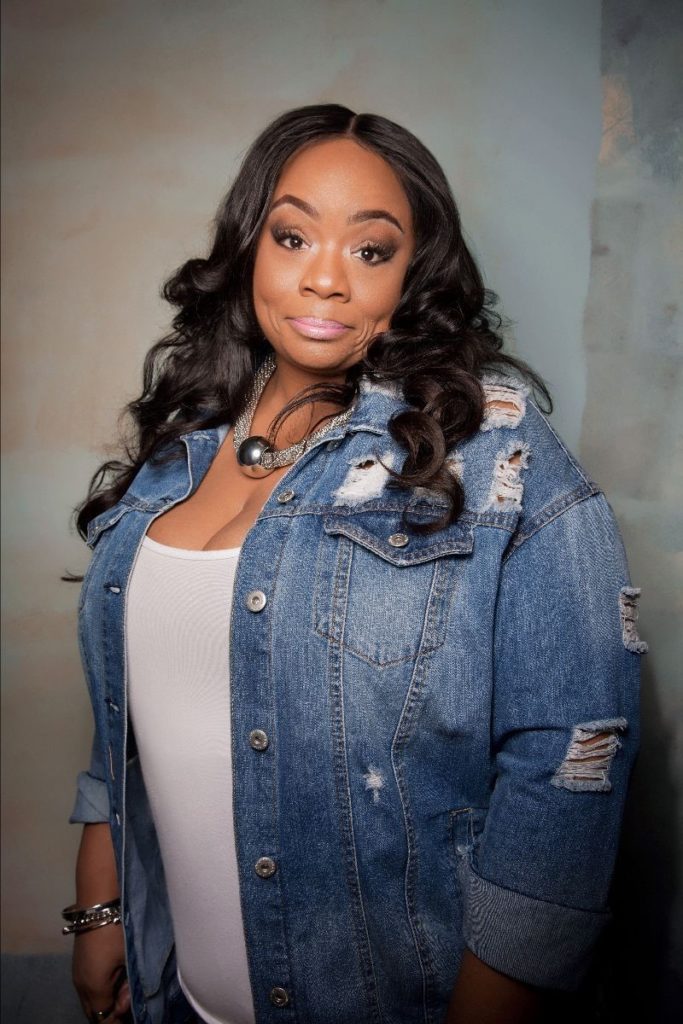 Bonkerz Comedy Presents: Ms. Pat
Red Rock Comedy Series
Venue: Rocks Lounge
Genre: Comedy
Date: Saturday, December 11, 2021 at 9 p.m.
Ticket Prices: $25 plus applicable fees, which includes one free well or domestic drink
Artist Info:  Declared by The Washington Post as "unforgiving and darkly hilarious," and The New York Times as "brutally honest and outrageous," Patricia Williams (aka Ms. Pat) is a comedian, author, podcaster, and actress who brings a raw, in your face, and hilarious perspective to her work. With a multi-cam series based on her life set to premiere and sold-out standup shows nationwide amongst other projects, Ms. Pat has become a favorite with audiences and critics alike.
In 2021, Pat's multi-cam sitcom The Ms. Pat Show premiered on BET+. Hollywood legends Brian Grazer and Ron Howard's Imagine Entertainment are producing the series, along with powerhouse producer Lee Daniels. Based on her own life, the show tells the story of a former convicted felon turned suburban mom (Ms. Pat), whose hustle and resilient spirit was forged on the streets of Atlanta. To much reserve, she and her family now find themselves in conservative middle America. Iconic TV producer Norman Lear loved the pilot episode so much that he reached out to Pat personally to meet with her.
In addition to her other projects, Ms. Pat has long been a favorite with standup critics and fans. In 2019 she was hailed by Variety as a "Top 10 Comic to Watch." She has appeared on Netflix's The Degenerates and Larry Charles' Dangerous World of Comedy, Comedy Central's This Is Not Happening, NBC's Last Comic Standing, and Nickelodeon's Mom's Night Out.
Pat is a regular on iHeart Radio's wildly popular national morning show The Breakfast Club, and she has become a podcast celebrity with multiple appearances on WTF with Marc Maron, The Joe Rogan Experience, and The Bertcast with Bert Kreischer. She now hosts her own popular podcast The Patdown
Guests must be 21 years or older
GREEN VALLEY RANCH RESORT
The Garth Guy
The Ultimate Garth Brooks Tribute Show
Venue: Grand Events Center
Genre: Tribute
Date: Friday, Dec. 17, 2021 at 8 p.m.
Ticket Prices: $20 plus applicable fees
Artist Info:   A third-generation country musician/singer/songwriter, Dean Simmons began his career as a tribute artist in 1994.  Star of AXS TV's "World's Greatest Tribute Bands," Dean presents a respectful and incredibly accurate tribute to country music icon Garth Brooks.
This is an all-ages show; those under 21 must be accompanied by an adult
SANTA FE STATION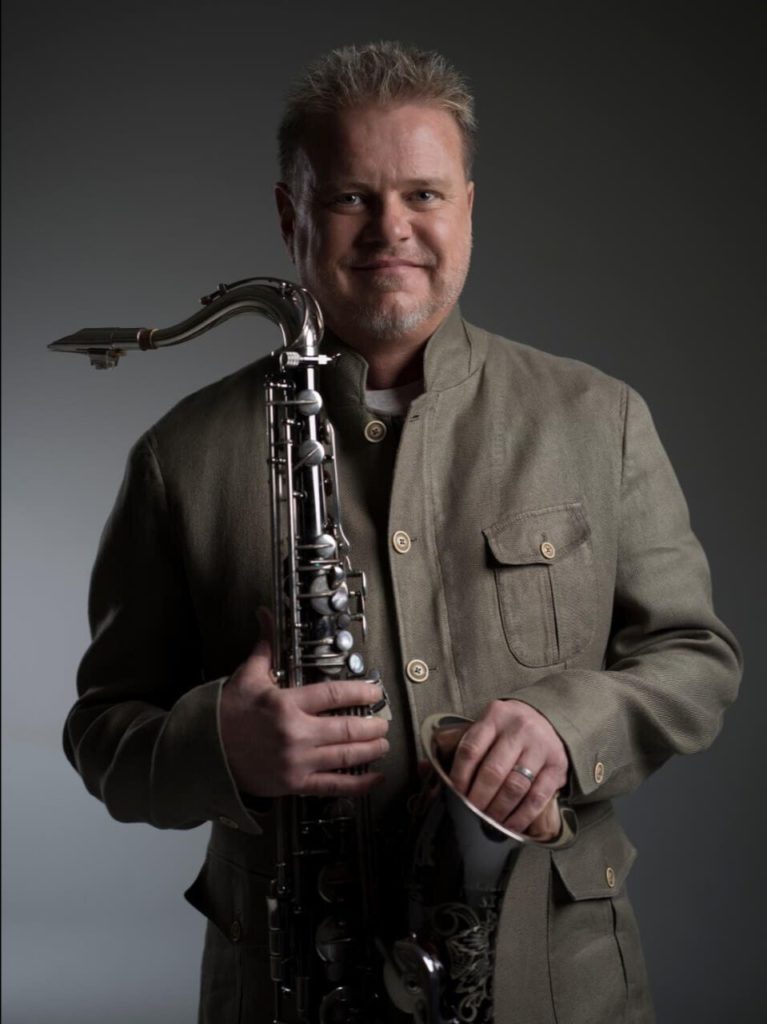 Euge Groove
Venue: Chrome Showroom
Genre: Jazz
Date: Saturday, Dec. 4, 2021 at 8 p.m.
Ticket Prices: $32.50, $42.50 and $52.50 plus applicable fees
Artist Info:   A Maryland native, Steven Eugene Groove, better known as Euge Groove, performed for the legendary band Tower of Power, as well as performed session work for various pop acts, including Joe Cocker, Elton John and Exposé on their hit single "Seasons Change." His self-titled debut solo album was released in 2000 and peaked at number 25 on the Billboard Top Contemporary Jazz Albums chart. Groove followed up with the successful albums Play Date, Livin' Large and Just Feels Right, all of which peaked in the top five of the contemporary jazz charts. His most successful album, Born 2 Groove, was released in 2007 and peaked at number one on the Billboard Top Contemporary Jazz Albums chart and produced four hit singles, including "Born 2 Groove" and "Religify," both of which peaked at number one. Groove returned to the top of the Billboard chart in 2012 with the release of the album House of Groove.
This is an all-ages show; those under 21 must be accompanied by an adult
Travis Denning
Revolver Nights Unplugged
Venue: Chrome Showroom
Genre: Country
Date: Friday, Dec. 11, 2021 at 7 p.m.
Ticket Prices: $10 at the door
Artist Info:  A native of Warner Robins, Georgia, singer/songwriter Travis Denning's current Top 20 single "After A Few" follows his Top 40 debut single "David Ashley Parker From Powder Springs." Following kicking off 2020 as direct support on Dustin Lynch's STAY COUNTRY TOUR, Denning will join Sam Hunt this summer as a special guest on his THE SOUTHSIDE SUMMER TOUR. The tour will kick off on May 28 in Charlotte, NC at PNC Music Pavilion, with coast to coast stops through September this year. Denning has previously opened shows for Cole Swindell, Alan Jackson, LANCO, Riley Green and his first headlining "Heartbeat Of A Small Town Tour." With over 134 million streams worldwide, Denning has been spotlighted by Billboard for his "future star power" and was selected this past year as an Opry NextStage recipient and CMA KixStart Artist, as he makes his mark within the industry. Inspired at a young age, Denning developed a love for country, pop, rock and heavy metal and started playing local bars from the age of 16, as he built a strong following from his distinctive songs and raucous guitar solos. A prolific writer with an unquestionable stage presence, Denning moved to Nashville and secured outside cuts by Jason Aldean, Justin Moore, Michael Ray and Chase Rice. Denning's newest songwriting cut includes Michael Ray's current Top 25 single "Her World or Mine" that is continuing to climb the charts at Country radio.
Guests must be 21 years or older
BOULDER STATION
Gary Hoey
Boulder Blues
Venue: The Railhead
Genre: Blues
Date: Thursday, Dec. 16, 2021 at 8 p.m.
Ticket Prices: $5 at the door
Artist Info:   With a collection of 21 albums it's no wonder Gary Hoey is listed as one of the top 100 guitarists of all time.  The world-renowned rock guitarist's first break came in 1987 when Ozzy Osbourne liked Hoey's tape enough to fly him to LA for an audition and encouraging him to move to the West Coast. In 1990, Hoey was signed to Reprise Records with a short lived band called Heavy Bones but followed up in 1993 with a solo album and Gary's cover of "Hocus Pocus" rocketed into the Billboard's Top 5 Rock Tracks.  He went on to score the successful "Endless Summer II" soundtrack for New Line Cinema and in 1995 started a trilogy of "Ho!Ho! Hoey," a collection of instrumental Christmas classics that continues each year in his Rockin' Holiday shows. In 2013's "Deja Blues" he came home to the blues.  Gary's release in 2016, "Dust & Bones," displayed an exuberant fusion of blues and rock. But whatever style he plays, one thing is certain, Gary Hoey is a fiery, charismatic player who connects with the crowd.
Whether he's playing scorching originals or classic rock covers, his solos are thrilling and reminiscent of Clapton or Stevie Ray in their fiery youth. One thing that remains consistent is Hoey's impassioned command of the guitar. He can attack his instrument with feral intensity and then play something very soft and achingly beautiful. This ability to mix feeling, phrasing, technique and tone is the true mark of a master guitarist.
Guests must be 21 years or older
Como La Flor Band
Selena Tribute
Venue: The Railhead
Genre: Tribute
Date: Friday, Dec. 31, 2021 at 8 p.m.
Ticket Prices: $30 plus applicable fees
Artist Info:  The Como La Flor Band was founded in 2011 in the small town of Holtville, Ca. After four years, they've become the most respected Selena tribute band in the nation. The Como La Flor Band replicates the look, sound and feel of the Tex-Mex queen. The eight band members have developed an amazing on-stage chemistry and pride themselves on giving audiences incredible high-energy, qualitative stage shows from start to finish. The Como La Flor Band plays all of the Selena  hit songs everyone knows and loves.
Guests must be 21 years or older
Tickets can be purchased at any Station Casinos Reward Center, by logging onto www.StationCasinosLive.com or through Ticketmaster at www.ticketmaster.com.
Summary
Article Name
Ms. Pat, Travis Denning and Euge Groove highlight Station Casinos' December 2021 headliners
Description
Ms. Pat, Travis Denning and Euge Groove highlight Station Casinos' December 2021 headliners