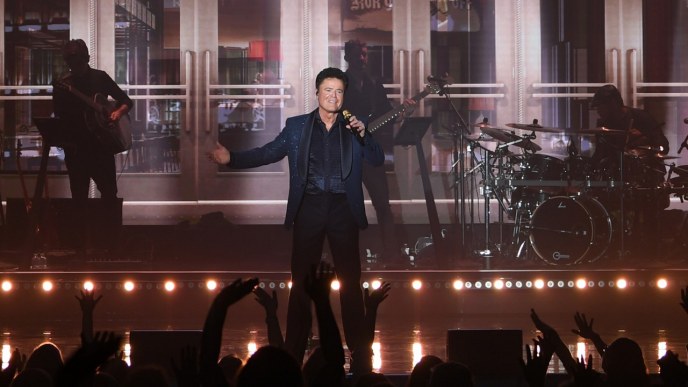 Osmond's return to stage at his all-new solo residency, a dynamic, energy-filled musical journey of his unparalleled life as one of the most recognized entertainers in the world. Fans are treated to a party as Osmond performs his hits like "Puppy Love," "Soldier of Love" and latest single "Who" from his 65th album "Start Again."
Save on tickets now! Legendary entertainer and music icon, Donny Osmond, returns to Las Vegas with his first-ever solo residency inside Harrah's Showroom by clicking here.
Starts: 5/23/22 11:00 AM. Ends: 12/31/22 9:59 PM (Pacific Time Zone).
Terms:
Code must be used to Unlock Special Offer pricing.
Summary
Article Name
Save on Donny Osmond tickets inside Harrah's Showroom
Description
Save on Donny Osmond tickets inside Harrah's Showroom