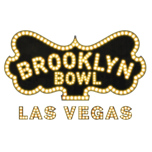 IYA TERRA AND COLLIE BUDDZ LIGHT UP BROOKLYN BOWL WITH EXCLUSIVE PERFORMANCES THE WEEK OF 4/20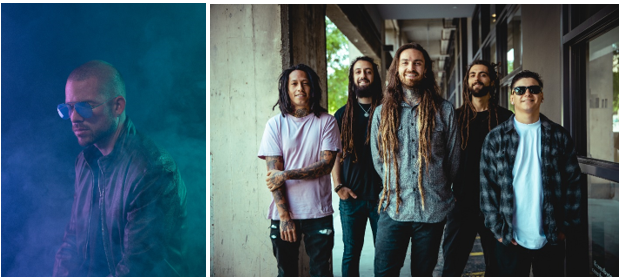 Brooklyn Bowl is keeping the 4/20 holiday vibes rolling throughout the week with exclusive performances by reggae powerhouses Iya Terra (April 20) and Collie Buddz (April 22). From roots-style island jams to certified dancehall classics, these are two performances reggae fans won't want to pass up.
Iya Terra (Wednesday, April 20)
with E.N Young, Cydeways and Haleamano
Doors open at 6:30 p.m. | Tickets start at $25
Blending a conscious approach to music with soothing melodies and vocals, LA-based reggae group Iya Terra's music aims to spread feelings of love and respect. Directly translated to "higher ground," Iya Terra's grounding bass-heavy grooves and meaningful song lyrics will have you constantly climbing into a higher state of consciousness. The band's debut, self-titled EP laid the groundwork for their debut album "Full Circle" which peaked #12 on the Billboard Reggae Charts. The group quickly found their place among the hottest reggae bands, earning #1 on Billboard's Reggae Charts with their 2017 hit album "Sacred Sound" and #2 with their follow-up album "Coming to Light" in 2019.
Iya Terra's latest release "Ease & Grace" is a culmination of the band's efforts in developing their unique sound, featuring collaborations with legendary musicians including Tribal Seeds, Bobby Lee of SOJA, Alborosie and Mike Love. While the group boasts an incredible music career, they want their fans to live by their motto: "just breathe, set your mind at ease, you've got your whole life to live."
Collie Buddz (Friday, April 22)
with Artikal Sound System
Doors open at 8 p.m. | Tickets start at $25
True to his namesake, Buddz's masterful blend of dancehall and reggae has remained a staple in every smoke-sesh playlist for over a decade. In 2007, Buddz launched his solo artist career with his self-titled album featuring hit songs "Come Around," "Blind To You" and "Mamacita." Following the release of his sophomore record "Good Life," Buddz released the critically acclaimed "Hybrid" album with features from chart-topping artists like Russ, Tech N9ne, Dizzy Wright and more. "Hybrid" was met with high praise, with The FADER calling hit track "Love & Reggae" a "quintessential reggae album" and Billboard praising the artist's ability to effortlessly flow on his self-produced melody.
For a full list of upcoming shows and additional information, please visit Brooklyn Bowl Las Vegas' website at https://www.brooklynbowl.com/las-vegas.
With the health and safety of guests a top priority, all Brooklyn Bowl Las Vegas patrons are required to present either proof of COVID-19 vaccination, with their final dose at least 14 days prior to the show, or proof of negative test obtained 72 hours prior to the show, in order to enter the venue. For more information, please visit brooklynbowl.com/lasvegas/safety.
About Brooklyn Bowl Las Vegas
Brooklyn Bowl Las Vegas, the brand's second location out of Williamsburg, Brooklyn, boasts three levels spanning over 80,000 square feet as one of the largest performance venues of its class in America. Located on The LINQ Promenade, the open-air district in the center of the Las Vegas Strip, the indie concert venue and premiere bowling alley offers 32 lanes of bowling, 6 on-site bars and rockin' comfort food, including their iconic Fried Chicken as seen on Food Network's "The Best Thing I Ever Ate." On any given night, more than 2,000 concertgoers can enjoy an impressively eclectic live music lineup from the roomy-yet-intimate general admission area, the stage-adjacent luxury bowling lanes, or the top-level private lounge boxes. Since opening in March 2014, Brooklyn Bowl Las Vegas has hosted next-level performances by Bryson Tiller, Jack White, Disclosure, Alabama Shakes, Chance the Rapper, Phoenix, Robert Plant, Khalid, The Roots, Post Malone, Jane's Addiction, and more.
Brooklyn Bowl Las Vegas cracked the top 20 in Pollstar's Top 200 Club Venues for Worldwide Ticket Sales in 2015 and 2017; has been voted Reader's Choice "Best Music Venue" the last four years in a row for Las Vegas Weekly's annual "Best of Vegas" awards; and was honored with the distinction of "Best Music Booking" by Vegas Seven magazine. In addition to being Vegas' go-to live music destination, Brooklyn Bowl hosts highly customizable private events of all sizes. From small birthday parties to transformative corporate buyouts, Brooklyn Bowl helps each client plan an unforgettable night. For the most up-to-date show lineup, or to schedule your next event at Brooklyn Bowl, visit www.brooklynbowl.com/las-vegas and follow Brooklyn Bowl Las Vegas on Facebook, Twitter, and Instagram. If you would like to be added to our email list for first information about upcoming shows email LasVegasNewsletter@BrooklynBowl.com.
Summary
Article Name
Iya Terra And Collie Buddz Light Up Brooklyn Bowl With Exclusive Performances The Week of 4/20
Description
Iya Terra And Collie Buddz Light Up Brooklyn Bowl With Exclusive Performances The Week of 4/20