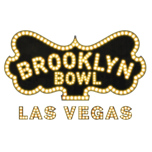 SLEATER-KINNEY TAKES THE BROOKLYN BOWL STAGE,
FEB. 29, 2024
New Album "Little Rope" out January 19th on Loma Vista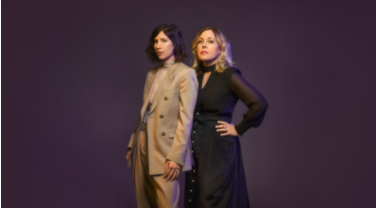 American rock band Sleater-Kinney will be taking over the Brooklyn Bowl Las Vegas stage on Thursday, Feb. 29 to celebrate the release of their brand-new album "Little Rope." The band recently announced their 11th studio album with a hauntingly intimate music video for its lead single "Hell," directed by Ashley Connor and starring Miranda July.
"Little Rope" is one of the finest, most delicately layered records in Sleater-Kinney's nearly 30-year career. To call the album flawless feels like an insult to its intent – it careens headfirst into flaw and brokenness – a meditation on what living in a world of perpetual crisis has done to us, and what we do with the world in return. On the surface, the album's 10 songs veer from spare to anthemic, catchy to deliberately hard-turning. But beneath that are perhaps the most complex and subtle arrangements of any Sleater-Kinney record, and a lyrical and emotional compass pointed firmly in the direction of something both liberating and terrifying: the sense that the only way to gain control is to let it go.
LISTEN TO "HELL" HERE
WATCH OFFICIAL VIDEO FOR "HELL" HERE
Watch the band's interview with Associated Press.
Tickets to Sleater-Kinney at Brooklyn Bowl Las Vegas start at $32.50 and will be available starting Friday, Oct. 6 at 10 a.m. PST. Artist presales begin Wednesday, Oct. 4 with CITI, Spotify and Live Nation presales taking place the following day on Thursday, Oct. 4 at 10 a.m. PST.
For a full list of upcoming shows and additional information, please visit Brooklyn Bowl Las Vegas' website at https://www.brooklynbowl.com/las-vegas.
About Brooklyn Bowl Las Vegas
Brooklyn Bowl Las Vegas, the brand's second location out of Williamsburg, Brooklyn, boasts three levels spanning over 80,000 square feet as one of the largest performance venues of its class in America. Located on The LINQ Promenade, the open-air district in the center of the Las Vegas Strip, the indie concert venue and premiere bowling alley offers 32 lanes of bowling, 6 on-site bars and rockin' comfort food, including their iconic Fried Chicken as seen on Food Network's "The Best Thing I Ever Ate." On any given night, more than 2,000 concertgoers can enjoy an impressively eclectic live music lineup from the roomy-yet-intimate general admission area, the stage-adjacent luxury bowling lanes, or the top-level private lounge boxes. Since opening in March 2014, Brooklyn Bowl Las Vegas has hosted next-level performances by Bryson Tiller, Jack White, Disclosure, Alabama Shakes, Chance the Rapper, Phoenix, Robert Plant, Khalid, The Roots, Post Malone, Jane's Addiction, and more.
Brooklyn Bowl Las Vegas cracked the top 20 in Pollstar's Top 200 Club Venues for Worldwide Ticket Sales in 2015 and 2017; has been voted Reader's Choice "Best Music Venue" the last seven years in a row for Las Vegas Weekly's annual "Best of Vegas" awards; and was honored with the distinction of "Best Music Booking" by Vegas Seven magazine. In addition to being Vegas' go-to live music destination, Brooklyn Bowl hosts highly customizable private events of all sizes. From small birthday parties to transformative corporate buyouts, Brooklyn Bowl helps each client plan an unforgettable night. For the most up-to-date show lineup, or to schedule your next event at Brooklyn Bowl, visit www.brooklynbowl.com/las-vegas and follow Brooklyn Bowl Las Vegas on Facebook, Twitter, and Instagram. If you would like to be added to our email list for first information about upcoming shows email [email protected].