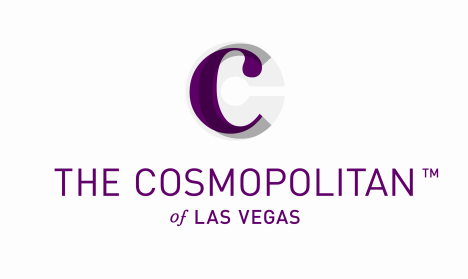 The Cosmopolitan of Las Vegas to Host "RnB Block Party, The Lovers & Friends Official Pre-Party" featuring special guest Jermaine Dupri, Friday, May 5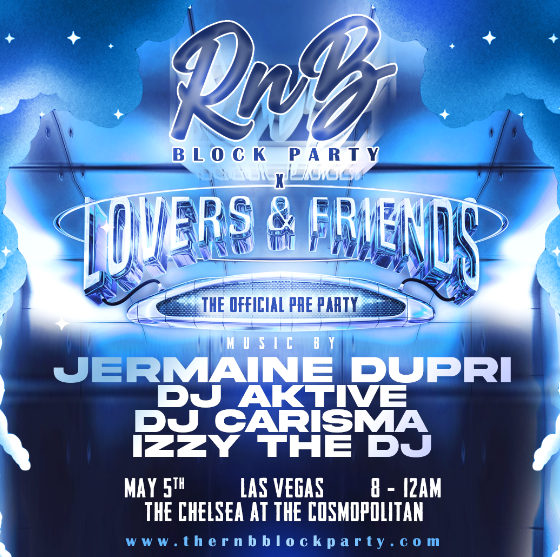 The Cosmopolitan of Las Vegas is partnering with Lovers & Friends to host the "RnB Block Party," the highly anticipated music festival's official pre-party, Friday, May 5 from 8 p.m. – midnight. The exclusive celebration will be hosted by producer, songwriter and record executive Jermaine Dupri inside The Chelsea Theater.
Tickets to the RnB Block Party, starting at $45, go on sale Thursday, April 13 at 10 a.m. PST at cosmopolitanlasvegas.com or Ticketmaster.com. A Lovers & Friends ticketholder pre-sale begins Tuesday, April 11 at 9 a.m. PST, with early bird and venue pre-sales startingat 10 a.m. PST. All pre-sales end Wednesday, April 12 at 10 p.m. PST.
The RnB Block Party connects music, culture and community through an intergenerational entertainment experience. With music at the forefront, the RnB Block Party can be described as a unified cultural expression of positivity, love and legacy.
"Love is at the center of everything we do, and we want people to know it's cool to love, dance, reminisce and bond with others through music. The experience is like a big family reunion or HBCU homecoming, where you're just happy to be in the presence of good vibes and good people," says Antonio Dowe, Co-Founder of RnB Block Party.
The RnB Block Party will feature DJs playing exclusively R&B musicwhile creating a community for fans to celebrate, honor and enjoy the contributions that R&B music has made on the entire world.
Nathanial "Famlay" Johnson, Co-Founder of RnB Block Party, said, "Jermaine Dupri is a music icon, and his brilliance is showcased on some of the most notable R&B records to date. We are honored to have him as the RnB Block Party's official DJ as we kick off the Lovers and Friends Festival and can't wait to see the crowd experience the vibe."
About The Cosmopolitan of Las Vegas
The Cosmopolitan of Las Vegas is a unique luxury resort and casino that offers a decidedly different perspective. Located in the heart of the Las Vegas Strip, The Cosmopolitan's distinct vertical multi-tower design features more than 3,000 guestrooms with residential living spaces, private terraces and breathtaking views of the city skyline. Luxury amenities include a premier lineup of world-class culinary experiences; an intriguing mix of bars, nightclubs and entertainment venues; 100,000-square-foot-casino; award-winning spa, salon and fitness center; unrivaled pool district and an eclectic line-up of hand-selected boutiques. For more information visit: www.cosmopolitanlasvegas.com and follow us on Instagram, Twitter and Facebook.
About the RnB Block Party
What started as an event for the community in Norfolk, Virginia, RnB Block Party has become a multigenerational celebration of R&B music, legacy and culture. Founded by recording artist, music executive and OTHERtone podcast host Nathanial "Famlay" Johnson and business manager Antonio Dowe, the RnB Block Party experience features a lineup of notable guest DJs spinning generations of RnB music the culture loves while creating the vibes the culture needs.
Summary
Article Name
The Cosmopolitan of Las Vegas to Host "RnB Block Party, The Lovers & Friends Official Pre-Party" Featuring Special Guest Jermaine Dupri, Friday, May 5
Description
The Cosmopolitan of Las Vegas to Host "RnB Block Party, The Lovers & Friends Official Pre-Party" Featuring Special Guest Jermaine Dupri, Friday, May 5