THE COSMOPOLITAN OF LAS VEGAS WELCOMES
JACK WHITE TO THE CHELSEA STAGE, MAY 29
Tickets on-sale Friday, December 17 at 10 a.m. PST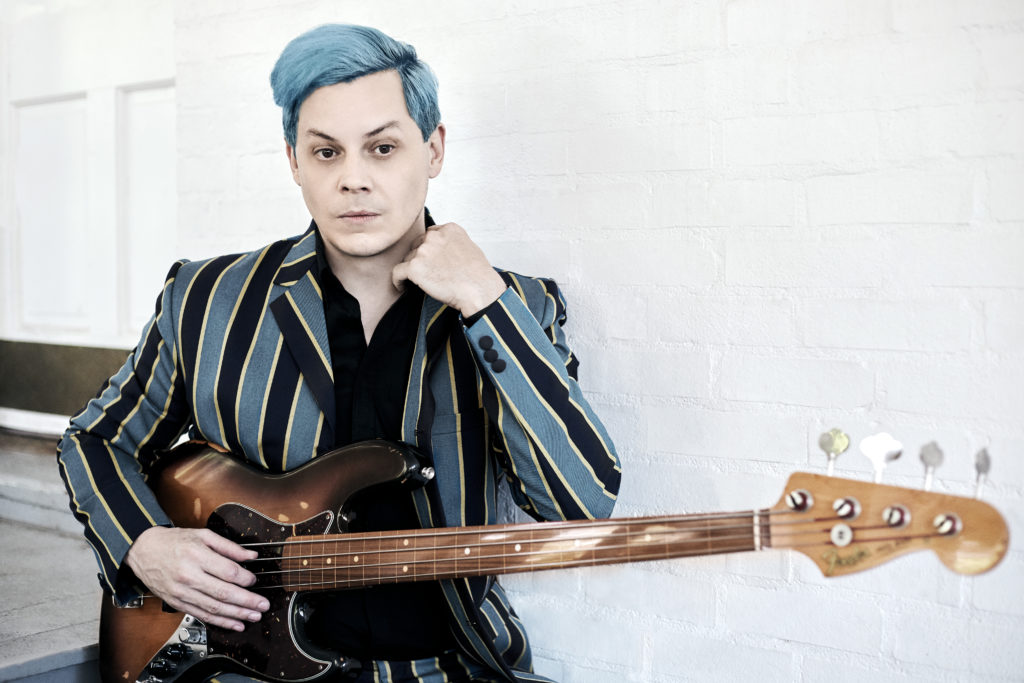 The Cosmopolitan of Las Vegas welcomes rock and roll legend Jack White to The Chelsea stage on Sunday, May 29 as part of The Supply Chain Issues Tour.
The tour, produced by Live Nation which includes White's first headline shows in four years, will celebrate the upcoming release of two brand new Jack White albums; FEAR OF THE DAWN arrives everywhere via Third Man Records on April 8, 2022, and ENTERING HEAVEN ALIVE will follow on July 22, 2022. FEAR OF THE DAWN and ENTERING HEAVEN ALIVE are available for pre-order on vinyl and CD now. FEAR OF DAWN will include White's latest single, "Taking Me Back."
Tickets for Jack White at The Chelsea will go on sale Friday, Dec. 17 at 10 a.m. PST exclusively on mobile through Ticketmaster. Vault pre-sale tickets will be available beginning 10 a.m. PST on Monday, Dec. 13, with Citi presale available starting 10 a.m. Tuesday, Dec. 14 and Live Nation (Code: BELLS), Spotify (Code: TAKINGMEBACK2022), Ticketmaster (Code: JWTSCIT22) and Venue (Code: LVJACK) presale available 10 a.m. PST Thursday, Dec. 16. Tickets start at $69, plus applicable taxes and fees. The show will be "Phone Free" and utilize YONDR phone locking devices*.
The safety and security of guests and employees remains a top priority to the resort. To ensure guests can comfortably and safely enjoy live entertainment, all guests are required to wear face coverings unless eating or drinking. A full list of health and sanitization guidelines can be found here.
*WHAT IS A "PHONE-FREE SHOW"? No phones allowed in the performance space. An unplugged, real-life experience. HOW DOES IT WORK? Upon arrival at the venue, staff will be available to help you put your phone in a lockable pouch which you keep throughout the night. WHAT IF I HAVE AN EMERGENCY AND NEED TO ACCESS MY PHONE? You can unlock your phone from the pouch at any time by going to the clearly marked Phone Use Areas located in the lobby or the concourse. WHAT ABOUT CASHLESS BARS OR MERCH? We highly recommend bringing a physical credit card just in case you can't access your phone at the bar or merch area. WHAT IF I WANT TO POST ON MY SOCIALS? We can help with that. Our tour photographer will post live photos and videos after every show at jackwhiteiii.com and on Instagram @officialjackwhite. Download content from the site or repost from Jack's IG. WHY ARE YOU DOING THIS & IS IT MANDATORY? We believe this creates a better experience for everyone & yes, it's non-negotiable.
About The Cosmopolitan of Las Vegas
The Cosmopolitan of Las Vegas is a unique luxury resort and casino that offers a decidedly different perspective. Located in the heart of the Las Vegas Strip, The Cosmopolitan's distinct vertical multi-tower design features more than 3,000 guestrooms with residential living spaces, private terraces and breathtaking views of the city skyline. Luxury amenities include a premier lineup of world-class culinary experiences; an intriguing mix of bars, nightclubs and entertainment venues; 100,000-square-foot-casino; award-winning spa, salon and fitness center; unrivaled pool district and an eclectic line-up of hand-selected boutiques. For more information visit: www.cosmopolitanlasvegas.com and follow us on Instagram, Twitter and Facebook.
Summary
Article Name
The Cosmopolitan of Las Vegas Welcomes Jack White to The Chelsea Stage, May 29
Description
The Cosmopolitan of Las Vegas Welcomes Jack White to The Chelsea Stage, May 29